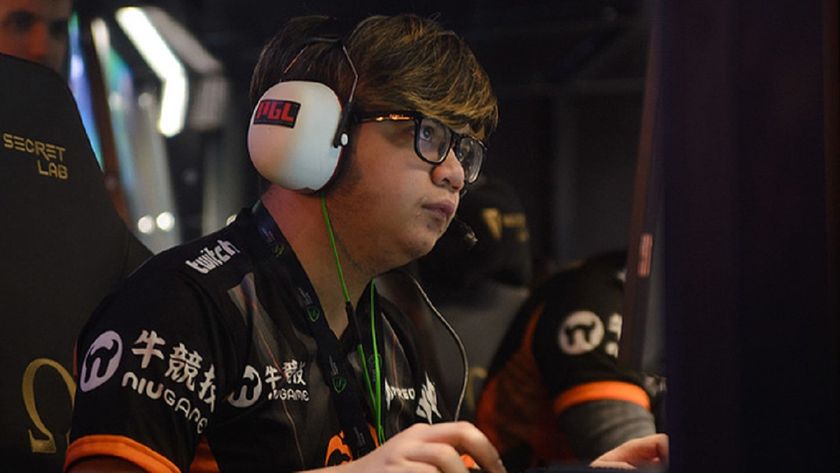 Raven parts ways with Geek Fam
Title image courtesy of PGL 
After more than a year with the organization, Marc Polo Luis "Raven" Fausto parts ways with Geek Fam. 
Geek Fam looked as if they were quickly becoming the new SEA rising stars. The team took two consecutive titles —first the team claimed the BTS Pro Series Season 2 title for SEA last month and then last week they overpowered Fnatic for the ONE Esports Dota 2 SEA League.
Much of the success was thanks to Marc Polo Luis "Raven" Fausto. So it came as a surprise to fans to see one of the best core players leaving a team that has been making waves and taking home titles. 
The official information provided by the team in a twitlonger doesn't offer many clues or information for inquiring fans. 
Today, we say goodbye to a friend, a fam.

In the past 16 months that we have been together, we have had ups and downs. From not qualifying to TI9 in the previous season, then qualifying to consecutive Minors, to then going 9-1 to qualify for ESL One LA Majors (which did not happen… -_-), and most recently, winning 2 SEA Championship in a row, BTS Pro Series 2: Southeast Asia and One Esports Dota 2 SEA League. That's a heck of a journey, my friend.

He has given us a lot of joy throughout the time that he has been part of Geek Fam and definitely leaves us on a high.

We would like to thank Marc Polo Luis "Raven" Fausto for his efforts with Geek Fam. We wish him the best of luck in his future endeavours.

Your home will always be here. Once A Geek, Always A Fam!
More information on a replacement and Raven's whereabouts are expected to follow soon. 
Geek Fam roster: 

 Karl "Karl" Jayme

 Carlo "Kuku" Palad

 Matthew "Whitemon" Filemon

 Kenny "Xepher" Deo