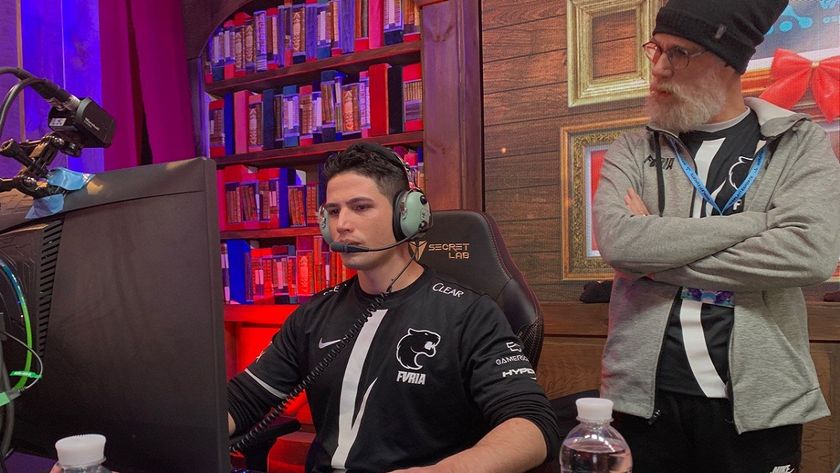 First casualty of WePlay! Bukovel Minor 2020
South America is the first down and out after Day 1 of WePlay! Bukovel Minor 2020. 
It was an incredibly long day of Dota 2 with five! best-of-three series being played back to back in Ukraine to kick off the new year. After over 12 hours of action, FURIA esports was the first team to be eliminated from the event. 
The full Brazilian team representing South America bid farewell after only one day of competition and without locking in a single victory. The team was overrun by the opponents from start to finish without ever seeming to have a chance to turn things around.
FURIA had cruised through the Minor qualifiers in their region undefeated. They may be a head above others when it comes to regional competition, but on an international level they were lost in the woods. Albeit they had formidable opponents, first facing off against Gambit before going toe-to-toe with Nigma esports, that is just how strong the competition is at a DPC event. 
FURIA will now have time to hit the slopes and enjoy a winter wonderland before heading back to South America and retooling their strategy before the next wave of DPC qualifiers starting in February. 
The action continues in Ukraine at 09:00 CET with another elimination match. Three more teams will head home with the group stage ending by the close of the day. 
WePlay! Bukovel Minor Teams
WePlay! Bukovel Minor Groups
Ninjas In Pyjamas 
Team Spirit 
Geek Fam 
Royal Never Give Up 
Fighting PandaS 
Gambit Esports 
FURIA Esports 
Nigma
WePlay! Bukovel Minor Groups Schedule
Group A Elimination match — 09:00CET
Group A Winners' match — 12:00CET
Group A Decider match — 15:00CET
Group B Winners' match — 18:00CET
Group B Decider match — 21:00CET
WePlay! Bukovel Minor format
Group Stage:

Two GSL groups
All games are Bo3
Top two teams advance to the Playoffs
Bottom two teams are eliminated
WePlay! Bukovel Minor prize pool and point distribution
| | | |
| --- | --- | --- |
| Place | Prize Pool | Points |
| 1 | $72,000 | 140* |
| 2 | $60,000 | 120 |
| 3 | $54,000 | 110 |
| 4 | $42,000 | 90 |
| 5-6 | $24,000 | 60 |
| 5-6 | $24,000 | 60 |
| 7-8 | $12,000 | 40 |
| 7-8 FURIA esports | $12,000 | 40 |
*Since the minor winner also gets to participate in the major, they will only get points for the event in which they placed better (e.g: If they place last in the major, they will only get 140 points for winning the minor. If they place 8th instead, they'd get the 450 points for the major but not the 140 points from the minor)
WePlay! Bukovel Minor
Between January 9-12th, eight teams determined via qualifiers will battle it out in Bukovel, Ukraine for the lion's share of the $300,000 prize pool and 660 DPC points as well as the highly coveted spot at the DreamLeague Season 13 Leipzig Major taking place in Leipzig, Germany January 18-26th.