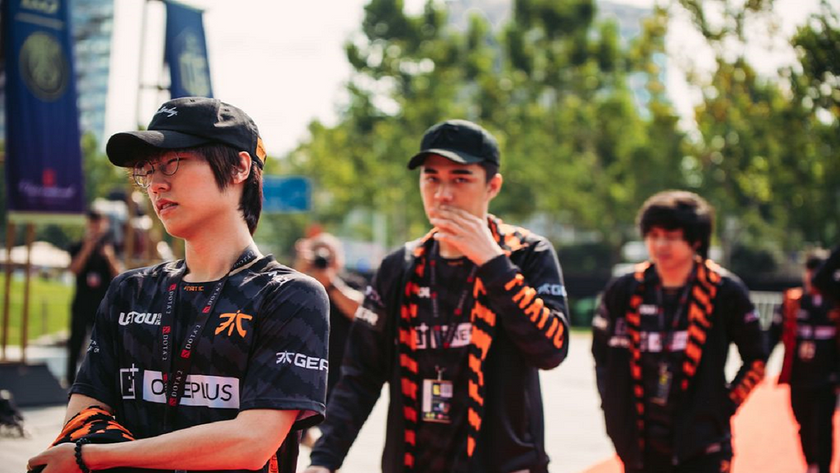 Fnatic announce new roster
Fnatic announced their new roster with a few changes for the new DPC 2019-2020 season. 
Ahead of the new season, Fnatic has decided to revamp their roster in hopes of securing a strong start to the new season and a few points to cushion their journey to TI2020. 
Fans will notice a few new faces to the team, most notably that of young SEA rising sensation, Nuengnara '23savage' Teeramahanon.
Despite being just 17-years old, 23savage comes as no stranger to those who watched the Southeast Asian TI9 Qualifiers, where he and Park 'March' Tae-won's Team Jinesbrus, who went on to coach Fnatic during TI9, fell just one game short of qualification against Mineski.
They will also note that Abed 'Abed' Yusop is missing from the lineup, who had this to say about his departure. 
I'd like to thank Fnatic and everyone for believing in me. I've enjoyed and learned a lot in the last two years. It was a pleasure to be a part of this team and I'll always be grateful for the opportunity. I wish them good luck in their future endeavours.
Kam 'Moon' Boon Seng will assume abed's role in the team. Moon was one of only two players left on Mineski that not yet indicated they were going to be looking for a team during the season. This leads fans to heavily believe that the entire Mineski roster has been dissolved. 
In the witching hour before TI9, but after the team secured an invite to the big event, Fnatic made a change to their roster. Pyo 'MP' Noa was released from his active status on the team while Anucha 'Jabz' Jirawong assumed his position and coach Kim 'DuBu' Duyoung moved into the support role. 
The decision was based on lackluster performances and results following DreamLeague Season 11 Major in March. Since taking third place at the event in Sweden, the team took 13-16th place finishes at MDL Disneyland Major and EPICENTER Major. 
The team looked shaky in the group stage of TI9 and ultimately took a disappointing 13-16th place finish after being knocked out in the best-of-one lower bracket round 1. 
Current Fnatic Roster:
Nuengnara '23savage' Teeramahanon

 Kam 'Moon' Boon Seng

 Daryl Koh 'iceiceice' Pei Xiang

 Djardel 'DJ' Mampusti

 Anucha 'Jabz' Jirawong