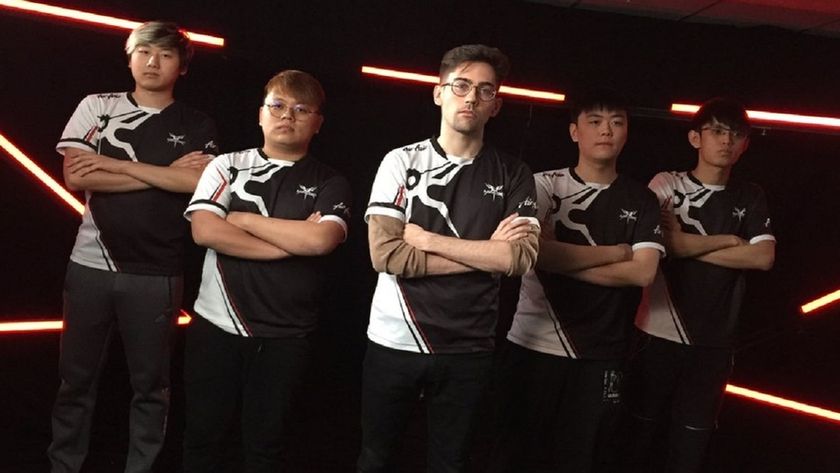 Mineski and Infamous bid farewell to DreamLeague Season 11 Stockholm Major
Title image courtesy of Dreamhack
Two more teams, Mineski and Infamous, dropped their championship title hopes in the second round of the DreamLeague Season 11 Stockholm Major lower brackets. 
Mineski had a pretty good run in the group stage of the DreamLeague Season 11 Major. They were able to take the series 2:1 with a 5:4 record, landing them the second seed in Group C, just under the CIS juggernauts, Virtus.pro. A second seed rewarded them with a place in the upper brackets for the playoffs and the SEA team looked to be in solid shape. 
Perhaps dropping to the lower brackets to PSG.LGD in a swift 2:0 sweep had ruffled Mineski's feathers, or perhaps it just wasn't there day. In reality, it seemed more that the underdog of the first elimination series of the day, J.Storm, showed up to play some serious Dota. 
After the North American team had taken the last slot in Group A without a single win to their name, they went back and had a serious heart to heart in the practice room. The team did some serious damage to Na'Vi in the unforgiving one-game elimination series yesterday and then wiped the floor clean today with Mineski. Two heavily one-sided matches showcasing the raw talent and outstanding performance by David "Moo" Hull each game paired with tight synergy and impressive drafts gave J.Storm a reason to celebrate. 
Their 2:0 victory edges them closer to a lower bracket cinderella story. 
Team Secret had secured the top seed in Group A and was looking like the team to beat this event —aiming for their second Major title. That didn't phase ViCi Gaming, who overpowered the European hopefuls 2:1 in the upper brackets. Forced into the lower brackets Team Secret went up against South American squad, Infamous. Infamous, had struggled in the group stage, assuming the last spot in Group B but managed to destroy EHOME to stave off elimination. 
Up against the Number 1 ranked team in the world, Infamous didn't stand a chance. Team Secret dismantled the SA team in less than 25 minutes each game. 
The Chongqing Major championship team will go head to head against the fired-up J.Storm on March 20th. 
Mineski and Infamous both walked away with a 9-12th place finish, $15,000 and 150 DPC points. 
The action will resume tomorrow, March 19th at 13:30 CET as Evil Geniuses takes on Ninja in Pyjamas. 
DreamLeague Season 11 Stockholm Major playoffs format
Playoffs - March 16th - March 24th, 2019

Sixteen teams play in a double-elimination format over eight days, with the final three days being in front of a live crowd.
Eight teams begin in the upper bracket, eight in the lower bracket.
All games except Grand Finals and Lower Bracket Round 1 are Bo3.
Lower Bracket Round 1 are Bo1.
Grand Finals is Bo5.