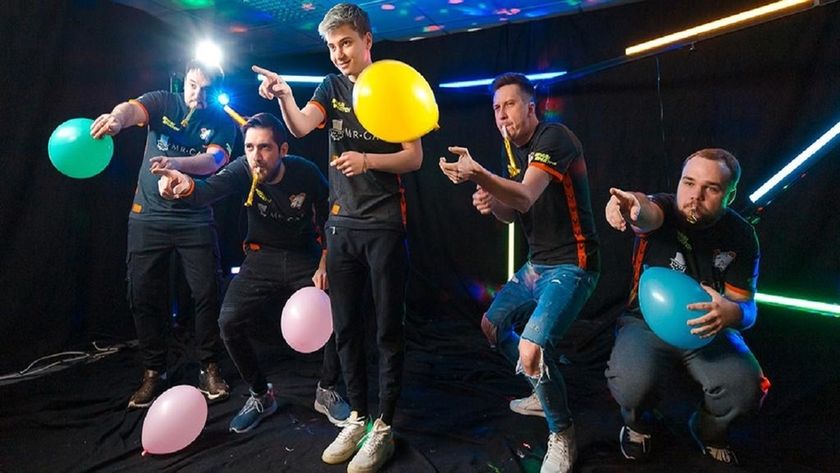 DreamLeague Season 11 Stockholm Major: Day 1 results
Title image courtesy of Virtus.pro
All sixteen teams appeared on the battlefield to kick off DreamLeague Season 11 Stockholm Major.
The first day of DreamLeague Season 11 Stockholm Major seems to have been designed to give fans a glimpse into what to expect in the third Major of the season. 
By all indications, the frontrunners by the end of the day were exactly who was predicted to be on top. There was little-to-no surprise with the outcomes of the first matchups living up to the expectations. 
In Group A both Team Liquid and Team Secret crushed their opponents 2:0 in some pretty heavily one-sided matches. 
Group B gave fans a 72-minute back and forth game between NiP and Fnatic that came down to mega creeps vs mega creeps that ended in the SEA team's favor. NiP rallied back to reverse sweep Fnatic for what would turn out to be the second seed of the group so far. First seed went to PSG.LGD who easily took down Infamous 2:0. 
Group C started out with Forward Gaming taking the first match off of Virtus.pro as Yawar "YawaR" Hassan had a phenomenal game going 20:0:7 on Timbersaw. Unfortunately, the North American's couldn't keep their momentum going and they fell quickly to VP in the second game. The deciding match was a back and forth volley between the two teams, with VP eventually claiming the lead about 33 minutes in and maintaining a firm grasp on it until the end. With Zhang "Faith_bian" Ruida out of commission due to his injury, EHOME struggled as much as was expected against Mineski. Their only win was flanked by two heavily dominated matches from Mineski. 
Group D started out with Chaos Esports giving ViCi Gaming a run for their money initially but was not able to close things out in their favor. It ended up being a quick 2:0 affair with the second match being only 22 minutes long.  The tidy sweep gave VG the top seed since it took a full three matches between Evil Geniuses and Natus Vincere to determine the series winner. After Na'Vi had tied up the series in the second game, EG obliterated them in the third. 
The real competition is just waiting to ignite as the action resumes tomorrow, March 15th at 13:30 CET with the Winner's Matches for each group. 
DreamLeague Season 11 Stockholm Major format
Group Stage - March 14th - March 15th, 2019

Sixteen teams are divided into four groups of four teams each where they play in a GSL double-elimination format.
The top two teams advance to the upper bracket of the playoffs.
The bottom two teams advance to the lower bracket of the playoffs.
All games are Bo3.

Playoffs - March 16th - March 24th, 2019

Sixteen teams play in a double-elimination format over eight days, with the final three days being in front of a live crowd.
Eight teams begin in the upper bracket, eight in the lower bracket.
All games except Grand Finals and Lower Bracket Round 1 are Bo3.
Lower Bracket Round 1 are Bo1.
Grand Finals is Bo5.