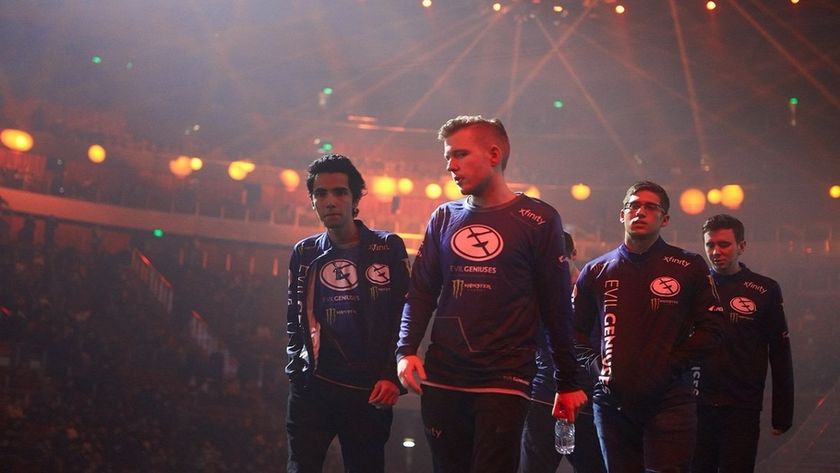 EG prevail; Chinese teams are out of contention at the Chongqing Major
Title image courtesy of Starladder
Three more teams - EHOME, Fnatic and PSG.LGD are no longer championship contenders at the Chongqing Major as Evil Geniuses continue to advance in the lower brackets. 
Three down, three left standing. After a day full of elimination series in the second-to-last day of the playoffs at the Chongqing Major, the top three podium steps are all that remain. 
The fourth and fifth rounds of the Lower Bracket elimination series were both pretty decisive from start to finish with 2:0 sweeps on both ends of the brackets. 
Lower Brackets Round 4
Evil Geniuses took down EHOME, the Bucharest Minor championship team that had a stellar run in their Major debut with relative ease. The North American titans seem to be in top form and easily looking to be strong contenders for not only the championship title in China, but a second claim to the Aegis of Champions this summer. Yesterday's series for EG was electrifying, today their series were still impressive with sterling performances by Artour "Arteezy" Babaev and Syed Sumail "SumaiL" Hassan. 
PSG.LGD are also on track to becoming world champions, an already formidable team this season, looking even better each event. The TI8 runner up team demonstrated patience and control, proving that success is equal parts skill and persistence. These bonafide championship hopefuls have given the local fans and spectators onhand much to cheer about and be proud of. 
Both EHOME and Fnatic walked away with the 5-6th place finish including $60,000 in their pockets and 900 DPC points to add to their cause. 
Lower Brackets Round 5 
The first game in the showdown between EG and PSG.LGD looked more like a ping-pong match than anything early on with the lead and kills bouncing around back and forth between the two. Then, it happened. Evil Geniuses had prioritized things around Arteezy, allowing him to gain the farm that was needed to blow up the game in their favor and dismantled PSG.LGD quickly to take the first game of the series. 
The second match was all PSG.LGD as Evil Geniuses not only over-extended themselves at times but couldn't stand up to the power and damage that was coming out of the LGD fights and lineup. But EG's next level positioning and strategy gave them the upper hand in some crucial fights and the opening the NA team needed to advance in both the game and the event. 
Evil Geniuses are not called the lower bracket kings for no reason and their reputation of prevailing when their backs are against the wall continues to be up-held. 
PSG.LGD have added a fourth-place finish at a Major to their CV along with 1,350 DPC points and $80,000.
Upper Bracket
Round 3 - Best of 3
Round 4 - Best of 3
Lower Bracket
Final
The action resumes tomorrow, January 27th at 05:00 CET with the lower bracket finals between Team Secret and Evil Geniuses, followed by the best-of-five grand finals featuring Virtus.pro.