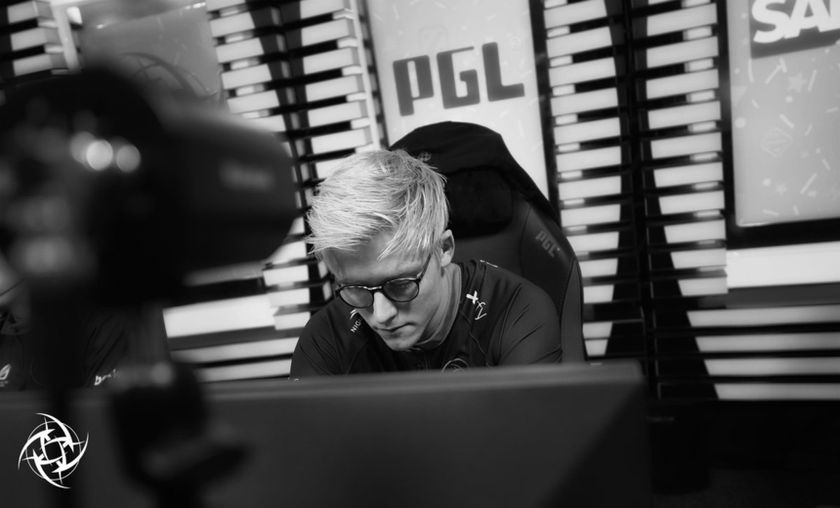 Team Team, OG and NiP eliminated in western massacre

Photo courtesy of NiP
Keen Gaming eliminated Team Team and NiP on a Saturday punctuated by the dominance of Chinese Dota.
The first series of the day concluded with the departure of Team Team, a North American squad with a ragtag group of veterans and a young up and comer determined to make a statement. Team Team managed to steal a game off Keen Gaming, but even that victory seemed like an exhaustive task. Team Team demonstrated flashes of brilliance, but like most teams outside the top tier of Dota teams, fell victim to inconsistent gameplay in the series. Keen Gaming drove the final nail in the coffin during an anticlimactic game three in which Team Team never had a net worth lead. They exit the Bucharest minor securing a 5th-6th placement, $15,000 and 40 DPC points.
OG squared off with NiP for the second series of the day. Considering the notoriety of players on each team, both are struggling compared to the standards they've established for themselves in the past. After decisive victories by each team, game three proved to be the most competitive. In the end, OG's carry pick seemed lackluster against the follow up Sven pick whose reworked Warcry and Assault Cuirass rendered Gyro next to useless in team fights. NiP slowly took over the game until squeezing out their EU neighbors. OG also closed out the event 5th-6th.
NiP and Keen Gaming's victories set up a final best of three between the two. It was in this series where NiP's issues were readily apparent. They were absolutely throttled in game one. Keen Gaming held an approximate 5,000 net worth lead at ten minutes and the figures grew worse from there until put out of their misery. The situation appeared to improve for NiP in game two. They took a favorable fight which wiped the side of Keen Gaming under the middle tier two tower. From there they seemed completely out of sorts and incapable of accomplishing much as heroes were kited by Rubick and Brewmaster split. Razor leached the damage of either Dragon Knight or Troll Warlord in every fight. This mitigated their impact despite Black King Bar purchases to counteract Keen Gaming's ability to kite. Eventually, the base cracked, and NiP dropped a convincing series to Keen Gaming. They finished in 4th, short of a trip to the Chongqing Major. However, they will receive 70 DPC points for their efforts.
Upper Bracket
Round 2 - Best of 3
Round 3 - Best of 3
Lower Bracket
Final
The lower bracket final will begin tomorrow at 10:00 CET between Keen Gaming and Gambit Esports. Afterward, the Grand Finals to decide who will claim the final spot at the Chongqing Major.