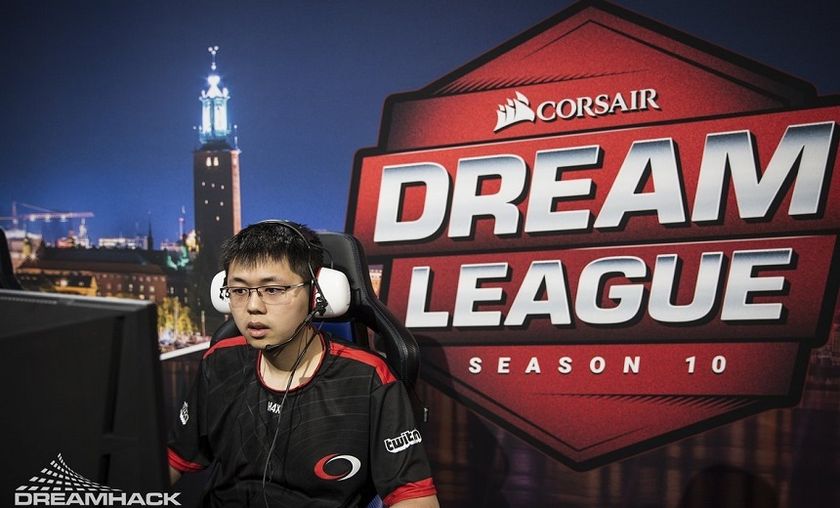 DreamLeague Season 10 Minor playoff brackets set

Photo courtesy of DreamHack
DreamLeague Season 10 Minor group stage is finally complete and the team's journey to the first DPC title of the season will now begin. 
The first Minor of the new DPC 2018-2019 season kicked off on Monday, October 29th with the group stage featuring eight qualified teams. After three days of group play, the brackets have finally been set for the playoffs with all eyes on claiming the first DPC title of the season. More importantly to some, it will also come with a handsome reward of a golden ticket to participate in the first Major of the new year - The Kuala Lumpur Major in just a few weeks. 
compLexity Gaming was the only team to go through the groups undefeated, not dropping a single game and looking to be as strong as ever with their new and completed lineup. They will begin the playoffs in the upper brackets. 
Both Rooons and Vega Squadron (ex-Team Lithium) struggled in the groups, failing to find a single victory. Both teams will start their playoff journey in the lower brackets, but fortunately for them, it is best-of-three elimination series. 
Upper Bracket
Round 2 - Best of 3
Round 3 - Best of 3
Lower Bracket
Final
The action will resume tomorrow, November 1st at 10:30 CET with the lower bracket elimination series between Infamous and Rooons. 
DreamLeague Season 10 Minor 
October 29 – November 4 – LIVE FINALS at the Monster Energy DreamHack Studios
Eight teams qualified
Winner heads to the Kuala Lumpur Major
All teams will gain DPC points 
 
DreamLeague Season 10 Minor Playoffs
Double Elimination
All games are Bo3
Bo5 Grand Finals
 
DreamLeague Season 10 Minor participating teams:
compLexity Gaming

Rooons

Infamous

The Final Tribe

Na'Vi

RNG

Tigers

Vega Squadron
DreamLeague Season 10 Minor Prize pool:
Total: $300,000
1st – $125,000
2nd – $70,000
3rd – $35,000
4th – $25,000
5/6th – $15,000
5/6th – $15,000
7/8th – $7,500
7/8th – $7,500