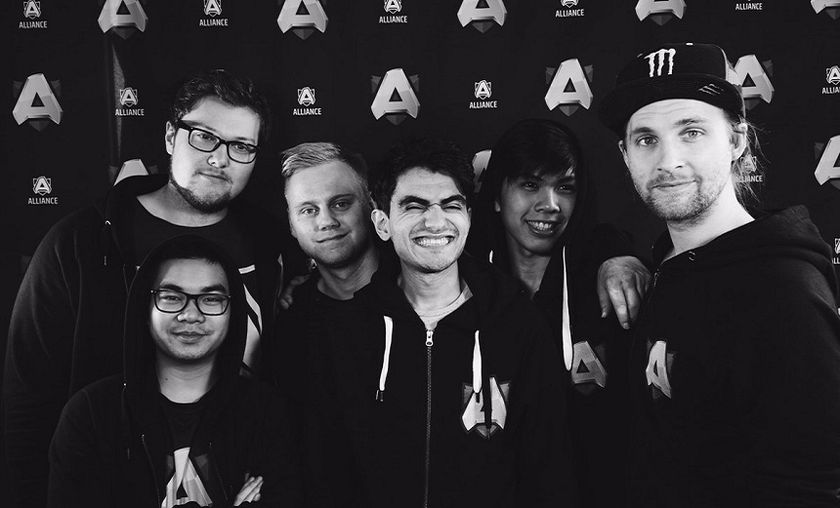 Alliance will be at ESL One Hamburg 2018

Photo courtesy of Alliance
Alliance has done it-qualifying for ESL One Hamburg 2018 next month with a 3:0 win over Espada. 
It had been too-long a slump for the iconic Swedish organization heading into the new season, but Alliance is now on fire. The new squad was able to outlast and overpower each of their opponents as they cruised through the upper brackets of the ESL One Hamburg 2018 EU Qualifiers. They started out with a nice clean 2:0 sweep over Espada and then bested Team Spirit 2:1 to be the first team to head into the grand finals, claiming a one-game advantage for their efforts. Once there, they went head to head with Espada once again and, once again, they swept through the CIS team - gaining the sole EU qualifier spot for the main event. 
Upper Bracket
Round 1 - Best of 3
Round 2 - Best of 3
Lower Bracket
Round 1 - Best of 3
Round 2 - Best of 3
Final
Earlier in the month Alliance seized a spot in The Kuala Lumpur Major as well and shortly after ESL One Hamburg 2018 will be heading towards the SEA region for the first Major of the DPC 2018-2019 season. 
Alliance Roster:

 Michael  'miCKe' Nguyen

 Max 'qojqva' Bröcker

Samuel 'Boxi' Svahn

Tommy 'Taiga' Le

Aydin 'iNsania' Sarkohi
ESL One Hamburg 2018 Info: 
ESL One Hamburg 2018 will have an expanded format featuring round robin groups and double elimination playoff brackets.
 
Date: Oct 23th - Oct 28th
Participating teams: 12 teams

Group-stage Format: 
Teams will be divided into two groups
Round robin two-game series
Top two teams each group will advance to playoffs Upper-Bracket
Bottom two teams each group will advance to playoffs Lower-Bracket

Main event format: 
Double elimination bracket
All matches are 'Bo3' 
Grand-final match will be 'Bo5'