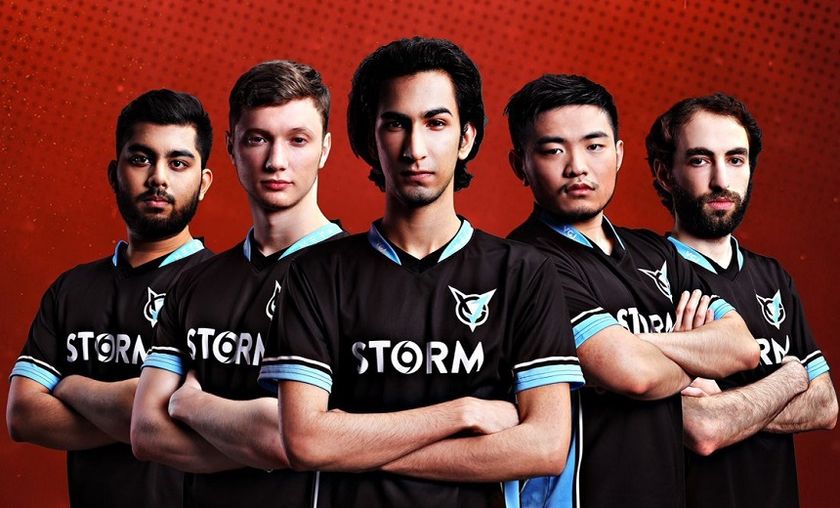 VGJ.Storm their way to TI8

Photo courtesy of VGJ
With an impressive run during the North American qualifiers, VGJ.Storm are the first NA team to qualify for TI8.
At the start of 2018, things were looking rough for VGJ.Storm. With a disappointing performance post-TI7, VGJ.Storm had hopes that a new roster would reinvigorate the organization. Unfortunately, the new roster failed to do so, and just two days before the roster lock only about a month later, the entire roster was disbanded, forcing the organization into the open qualifiers.
Rebuilding once more, this new roster, with recent addition Roman 'Resolut1on' Fominok who joined in April, seems to have found the right formula given their string of solid performances leading up to the Open Qualifiers, including a win at the GESC: Thailand Dota2 Minor and a second place finish at the MDL Changsha Major, losing out to LGD Gaming. Alongside the wins, the new VGJ.Storm roster has shown that they can compete with some of the best. 
Despite patch hiccups in the first North American Open Qualifiers, along with a loss to Evil Geniuses,  VGJ.Storm remained steadfast and cruised their way through the second North American Open Qualifiers to the Main Qualifier stage—perhaps fueled by a somewhat disappointing showing at the China Dota2 Supermajor previous.
In the round robin of Main Qualifiers, VGJ.Storm dropped only one game to compLexity Gaming, and ended up in a three-way tiebreaker between OpTic Gaming, along with coL themselves. Undeterred, VGJ.Storm showed their resolve and defeated their fellow North Americans for a well-earned spot at TI8. It has been a bumpy road for the nascent NA organization, but with some great placings under their belt, the future looks bright for VGJ.Storm.
With two remaining slots at TI8 for the North American region, OpTic, coL, EG and Immortals now face each other in the playoffs in what is no doubt set to be a slugfest as each tries to claw their way to the International.
Current VGJ.Storm Roster:
Yawar 'YawaR' Hassan

Roman 'Resolut1on' Fominok

Jingjun 'Sneyking' Wu

Arif 'MSS' Anwar

Avery 'SVG' Silverman