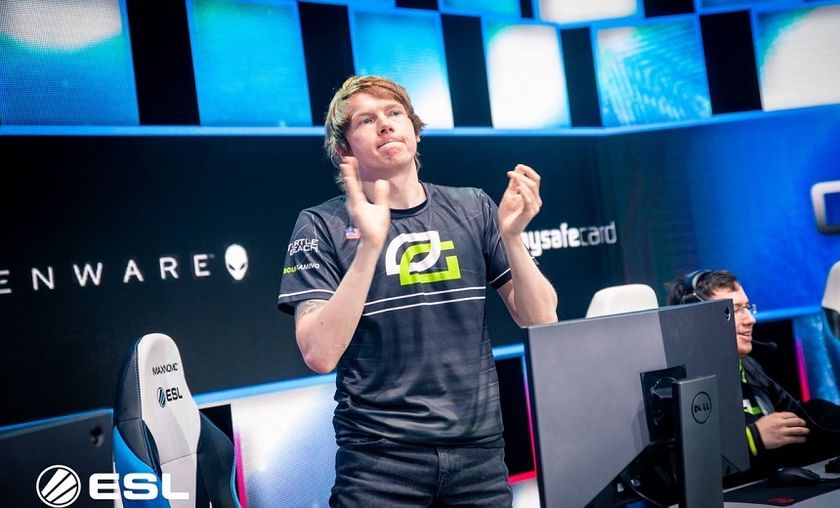 Redemption shot for OpTic Gaming; Replace OG at China Super Major

Photo courtesy of ESL
OpTic Gaming has received one last chance to clinch the much sought after TI8 invite that is within their reach. The North American team will be replacing OG at the China Super Major scheduled to kick off June 2.
With all of the roster changes and drama going on over the course of the last few days with the OG and Evil Geniuses shuffle, OG was forced to bow out of the last Dota 2 Pro Circuit event of the season at the last minute. Finding a replacement team would be tricky with visas and high standards, but OpTic Gaming was ready to answer the call, giving them one more shot at gaining the TI8 direct invite. 
At ESL One Birmingham Major the North American team had come within inches of seizing that invite, getting into the Grand Finals, only one series and championship title away. However, they were up against the three-time ESL One Champions and leaders of the DPC rankings —Virtus.pro, who is on a whole other level. 
OpTic Gaming has steadily been rising to glory during the second half of the season, taking a championship title at Starladder ImbaTV Invitational Season 5 Minor in April. 
The team is currently sitting in the 9th place position with 1800 points, only 135 points below the 8th place team VGJ.Thunder and 645 below Newbee in 7th place. A second place finish at the China Super Major awards 675 points while first place gives a whopping 1125 points. Even fourth place would bring the team above VGJ.Thunder, assuming the Chinese team did not gain any extra themselves. With much on the line, expect to see OpTic Gaming out in full force. 
The tournament will be held in Shanghai, China in early June worth $1,500,000 and 2,250 DPC points. A total of 16 teams will compete at the event, ten invited directly and six qualified teams —one from each of the designated regions. 
The China Super Major format has been reported to be inspired by the Manila Major —hailed as one of the most successful events. The tournament will begin on June 2nd with the group stage lasting only two days but jam-packed with action as four groups of four teams will compete in a double-elimination format.
In the end, all 16 teams will advance to the main stage which will also feature double elimination, best-of-three brackets.
China Super Major teams: