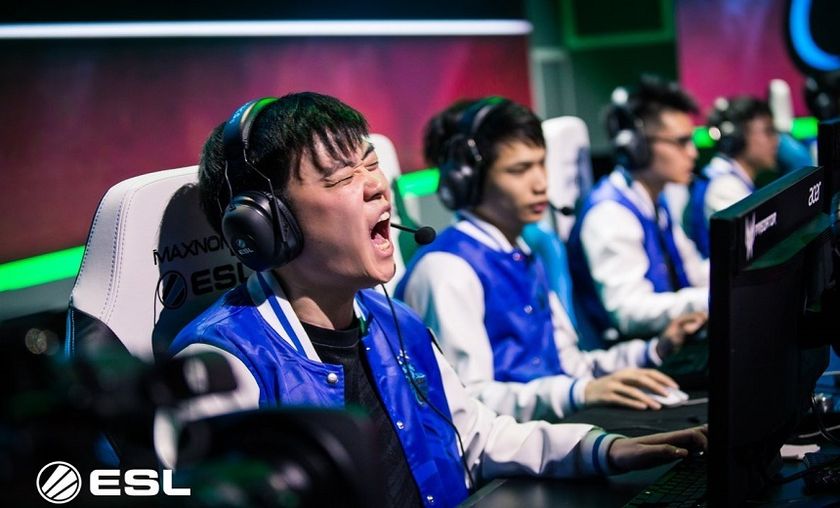 EG and Newbee advance to the semi finals of ESL One Genting 2018

Photo courtesy of ESL
Evil Geniuses and Newbee survive the quarterfinals and advance to the semi finals where Team Liquid and Team Secret are already waiting.
The first day of the playoffs have come to an end with two consecutive 2:0 sweeps in the quarterfinals. First up in the all Chinese affair, Newbee shutdown Vici Gaming. The first game only lasted 28 minutes but it was VG that had the slight advantage for the almost the entire game despite the significant difference in kill score. Right up until about 23 minutes in the game, things looked relatively even only for Newbee to race forward and take the victory 5 minutes later. The result may have sent VG's head spinning and the team was dismantled very quickly and very early on in the second match. In just 33 minutes Newbee had easily plucked the win out from ViCi Gaming and took the series. 
The second series of the day saw what some are calling an upset - if not because of final result at least because of the relative ease of the result. Evil Geniuses were able to maintain their grip on their lead over Virtus.pro, however, wavering it might have been to choke out the CIS team and cause them to tap out about 35 minutes in. After the laning phase the second match belonged completely to the North American team. A flawless game on puck by Syed Sumail "SumaiL" Hassan and almost 20k gold advantage closed out the game and the series in favor of EG, eliminating Virtus.pro from the event.
Both Evil Geniuses and Newbee will line their pockets with more TI8 qualifying points and move forward for a chance to claim the championship title.
Round 2 - Best of 3
Round 3 - Best of 5
The semi finals will be played tomorrow, January 27th at 15:00 local time/08:00 CET starting with Team Secret vs Newbee, followed by Evil Geniuses taking on Team Liquid.