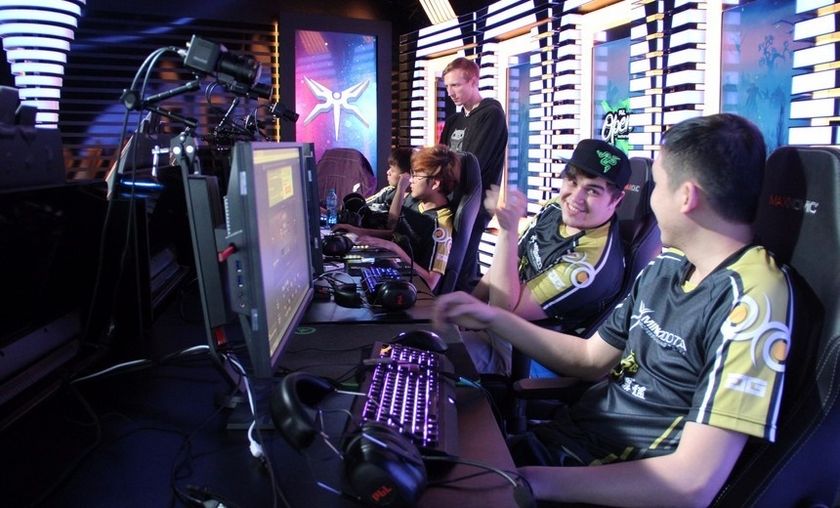 Mineski continue to thrive; take top seed of Group B in PGL Open Bucharest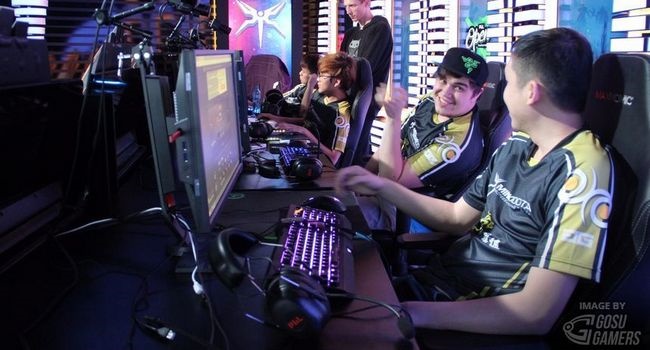 Mineski continue to show they are a force to be reckoned with as they take Group B top seed at PGL Open Bucharest.
Coming off the heels of a second place finish at StarLadder Invitational 3 Minor, Mineski rolled into Bucharest as the team to beat.  The SEA team proved they didn't pick up their new reputation by random. Surging forward with continued impressive performances, they tore open their opponents one by one to claim the top seed in Group B - securing another top 4 placement, more TI8 qualifying points and at minimum another $30,000.
Na'Vi and VGJ.Thunder both fought valiantly - gut and grit both on their sleeve as they pushed the limits in their series to full 3 games. Undeniably, the two teams have shown they will leave stark imprints on the minds of the enemies and are not to be taken lightly. One of these two teams will be the first of Group B to be eliminated as they face off against each other tomorrow, Saturday, October 21st.
Evil Geniuses reformed roster, welcoming back Clinton "Fear" Loomis into competitive play and as captain look like they are ready to take a serious crack at their first championship title run. The NA legends will need to fight for a place in the playoff brackets tomorrow as they take on the winner of Na'Vi vs VGJ.Thunder.
Day 2; Group Stage B
VGJ.Thunder 1:2 Evil Geniuses
While VGJ.Thunder seemed to struggle right from the get go, a rocky start to say the least in Game 1, Evil Geniuses seemed to have the same troubles in the second match of the series. By eight minutes in, EG were trailing behind by 8:0 and everything that could go wrong - did. The tied up series forced a deciding third game which proved to be a thrilling game of cat and mouse. At one point EG were 25k gold behind and things were looking dismal, but with the scaling of their draft and good itemization, the North American giants chipped away at the lead and pulled themselves back into the game. 82 minutes worth of perseverance paid off with an incredible victory for EG to take the series.
Na'Vi 1:2 Mineski
The series started out rocky for Na'Vi. Outdrafted and a poor laning stage was a recipe for disaster for the Ukranian teams. Mineski's domination yielded their first victory. When the second game started, one courier down and first blood sacrificed, fans wondered if Na'Vi would be able to bounce back for anything worth boasting about. Their start was far from indicative of what their performance in the match would end up being. It didn't take long for the CIS team to seize control and capitalizing on their late game draft, pushed the game to 55 minutes and claimed the victory for a tie series. Their fire was extinguished rather quickly heading into the third game as Mineski dominated right at the start of the laning phase and didn't give up until they claimed their victory.
Evil Geniuses 0:2 Mineski
The battle for the first place seed between these two teams started with much hype and excitement. Oddly enough, EG fell behind rather quickly in the first game being outdrafted and outplayed from moment one. Two back to back team wipes on EG, Mineski threw around their confidence and weight, rolling over the NA reps and forced them to call 'GG' in a shocking 25 minutes. The second game EG had seemed to reset their mentality and focus but it didn't last long (but longer than game 1 at least). Mineski started to snowball, overwhelming EG and shutting them down. Evil Geniuses refused to give up and held on trying to claw their way back and force the tides to turn. After over 70 minutes of tension, Mineski finally closed out the game for the game and series win.
Day 3; Group Stage finals
Saturday - October 21st
09:00 CEST: Infamous vs Team Secret
12:20 CEST: Na'Vi vs VGJ.Thunder
15:40 CEST: Group A (Decider match) Immortals vs TBD
19:00 CEST: Group B (Decider match) Evil Geniuses vs TBD