Wings Gaming vs ACE, players against managers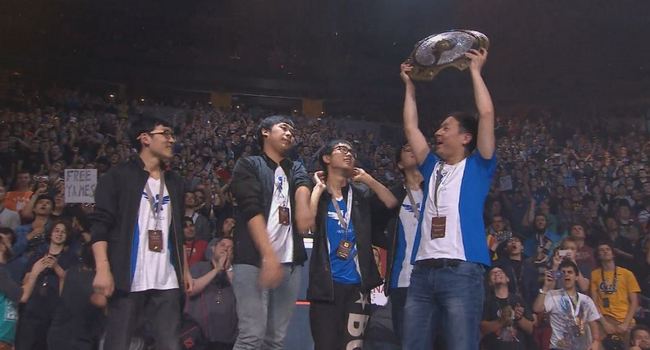 The drama currently unfolding in the DotA 2 community involving the five ex-Wings Gaming players is a subject that needs careful analysis, as the implications are potentially serious.
For the past week, the entire community has been debating one of the most controversial episodes in Dota 2 history, the conflict between the group of players that won TI6 and ACE, the Chinese group theoretically set up to support players in that part of the world. Two days ago we were contacted by LGD's Chief Strategy Officer, Xuan Li who wanted to clear the air around the entire ACE-Wings Gaming-EHOME drama. In our discussion, he provided us with some additional information and after EHOME and ACE made their official statements regarding the whole situation we were able to piece together some of the jigsaw that is this whole conundrum.
ACE and their mission
Before jumping into details we should make clear what/who ACE are and why are they a part of any Chinese player's career. The Association for Chinese E-Sports (ACE) was founded back in 2011 to serve as a player union, with the main purpose of protecting players from getting scammed, going unpaid by the organizations or tournament organizers or being ripped off in other such fashions. ACE became a very powerful organism in the Chinese esports scene and now a player who isn't an ACE member cannot compete in any of the third party tournament qualifiers, with the ACE team members forbidden to practice/scrim against non-ACE members. If a player gets on the wrong side of ACE, or chooses to leave, they will then be denied any top level practice in China, and only be able to compete in Valve, WESG or WCA events, qualifying for which becomes extremely difficult at that point. They do also have the option of moving abroad, but that comes with a whole new set of problems for the average Chinese Dota hopeful.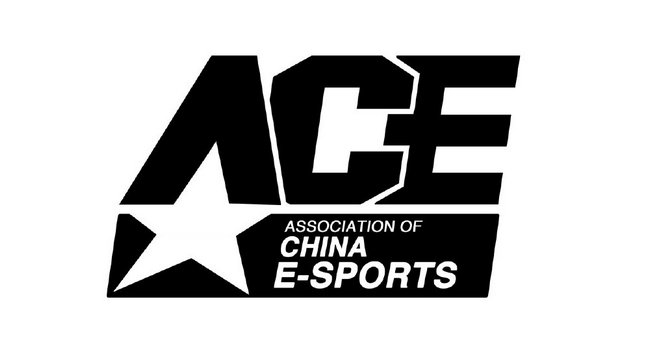 Currently there are 24 teams and organizations members of ACE, split in two tiers:
Tier 1: Invictus Gaming, Vici Gaming, Newbee, LGD Gaming, IG Vitality, VG J, LGD Forever Young, Wings Gaming , Vici Gaming Potential, CDEC Gaming, FTD.C
Tier 2: Team MAX, FTD.A, Team Braveheart, DuoBao, Newbee.Young, We.are.young, To.be.or.not.to.be, Cavalry, Rampage Gaming, Rush B, Avalon Club, LYG Gaming, White Fries Gaming
ACE's rules and regulations
When joining, the organizations are required to hand a deposit to ACE, which serves as a sort of insurance for players if you want. If an organization fails to pay players wages or tournament prize money on time, ACE will pay the players from said deposit, and will bill the organization afterwards. The ACE rules also state that player transfers are to be made between teams, players being forbidden from getting involved in any way. If a team is found guilty of contacting the players privately there are two level of penalties. The first time a team breaks the rule, they can be fined between 10,000 and 20,000 RMB ($1500-$3000), and/or get a ban of pre-determined length from official matches.
However, if they are caught for the second time breaking the same rule, teams will be removed from ACE. At the same time, players are not allowed to contact each other to discuss transfer details such as salaries or any given perks for moving from one team to another. If investigated and found guilty of doing so, the punishments for players can range from a fine with no maximum limit set, ban from official matches or a kick from the ACE organization.
The timeline
It is important to know these ACE rules before looking into what happened with the ex Wings players, because some of these rules were consistently broken by the parties involved. Another extremely important piece of information is that the five Wings players had two types of contract signed with the organization: a labor contract and an esports pro player representation contract. The labor contract was active under the Chinese labor law which allows the employee to end the contractual relationship with the employer if the wage payment is over 30 days late, unless the company is experiencing financial difficulties. In the second contract signed with the Wings Gaming organization however, the five players agreed that they cannot play for any other organization or team until October 2017. And this is what caused all the problems.
The five players were fully entitled to end their labor contracts after Wings delayed payment for over 30 days. They hired a lawyer and took all the legal steps to close the labor contract. According to Mr Xuan Li, in early April, ACE offered to cover the unpaid wages with the Wings Gaming deposit, but players did not accept the offer. In Mid April, Wings Gaming did in fact pay all the wages and offered to pay the players their salaries in advance, but again the players did not wish to renew the labor contract.
On the 18th of April the five players contacted Valve and asked to be renamed as Team Random. Two days later the players notified ACE that they had left the Wings Gaming organization.
LGD's Chief Strategy Officer gave us a detailed timeline of how the events unfolded from there on.
April 22th, 2017
Players refused ACE's offer to mediate between players and Wings Gaming.
April 25th, 2017
ACE held an online team managers meeting, Wings manager chose not to attend. All teams agreed to not recruit players from Wings until the contract dispute is resolved.
ACE attempted to keep the team together and avoid player poaching from other teams. This also protects Wings Gaming's investment in the team and the players.
May 3rd, 2017
Players met with ACE and the team managers. ACE advised the players to settle their differences with Wings Gaming ASAP.
May 12th, 2017
ACE asked Wings Gaming to explain the details and state a resolution to the conflict.
May 13th, 2017
Wings Gaming made a public statement claiming the contract dispute was not resolved.
May 16th, 2017
EHOME manager attempted to sign faith_bian and y at the ACE office.
May 17th, 2017
iceice mentioned in a weibo post that ACE imposed a lifetime ban and that iG and LGD blocked y's transfer to EHOME. He deleted the post shortly after.
LGD's Chief Strategy Officer mentioned to us that ACE never imposed a lifetime ban on players. In fact, the penalty for players hadn't been discussed yet. He also mentioned that the maximum ban for such issues is one year.
Now, looking at when ACE attempted to start mediate the conflicts between the players and the organization, it's obvious that it was too late for the players. The Kiev Major commenced on the 24th of April, meaning that on the 22nd the players were already ready to travel to Ukraine instead of staying home to resolve the conflict. ACE were aware of the issues from early April, and this cannot be questioned as according to the LGD Chief Strategy Officer, ACE offered to pay missing wages since mid-April. 
The conclusion
Unfortunately, when they returned from the Kiev Major, the collective agreement between the ACE members that forbids any ex-Wings Gaming player transfer was already in play. And not only that, but they were left with no options for possible transfers because there was no solution for ending their esports pro player representation contract with Wings. Even more, allegedly, Faith_bian has also received misleading information from the EHOME manager and was made to think that they are facing a lifetime ban when in fact, the penalty hadn't been discussed yet. According to Mr Xuan Li, there are two alternatives: either a one year ban or a one month salary fine (which is around $4,000) and five tournament bans after The International 7.
This led to internal conflicts between the five players who now face different options for their careers. EHOME stood firm on their decision of signing Zhang 'Faith_bian' Ruida and Zhang 'y/Innocence' Yiping. This decision was rewarded with the removal of EHOME and EHOME.Keen and all their players from the ACE organizatio because of violating the players transfer rule of ACE. Faith_bian and Y will face all the penalties stated above, being excluded from ACE while Chu 'shadow' Zeyu, Li 'iceice' Peng, Zhou 'bLink' Yang remain ACE members and will have to face whatever sanction the players union decides to apply to them. They are released from any contractual terms with Wings and ACE will take over, listing them as free to be transferred. The punishment applied to the Wings Gaming organization is that they will receive only a small portion from the transfer fees, the rest of the money is being used by ACE to help more players break into pro scene.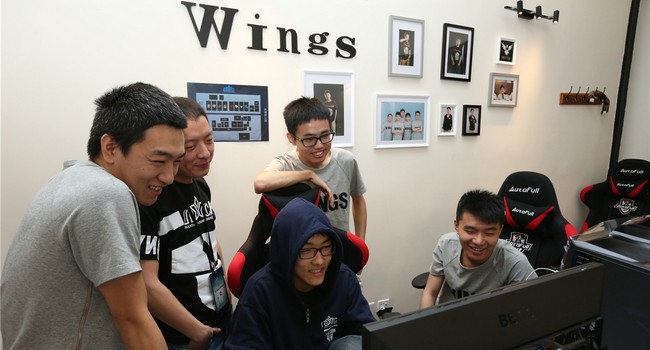 Judging the outcome of this conflict, it appears that although ACE's stated mission is to protect the players from potential misconduct from their organizations, it is in fact the other way around. Players have little to no control over their careers and any independent decision is harshly punished not by the rest of the players but by the collective rule of the managers. While the ex-Wings players face career damaging punishments, the Wings organization gets a slap on the wrist and a seat back at the table as long as it continues to play along.
Successful independent ventures like OG and Team Secret have set a trend in the Western scene, and more players are pondering the possibility of self organizing and managing their future directly. ACE seems threatened by this trend, although ironically enough, going back to their mission, they should encourage it.
There's one more party left to act in this dreadful play. Valve haven't got involved yet, but given the fact that at the centre of the drama are five reigning TI champions, maybe it is time they put their foot down. The entire conflict has split the team apart and obviously affected their friendship, which is probably the saddest part. It is unlikely that they will have a chance to defend their title as a team, although that's exactly what they tried to do in the first place by forming Team Random.