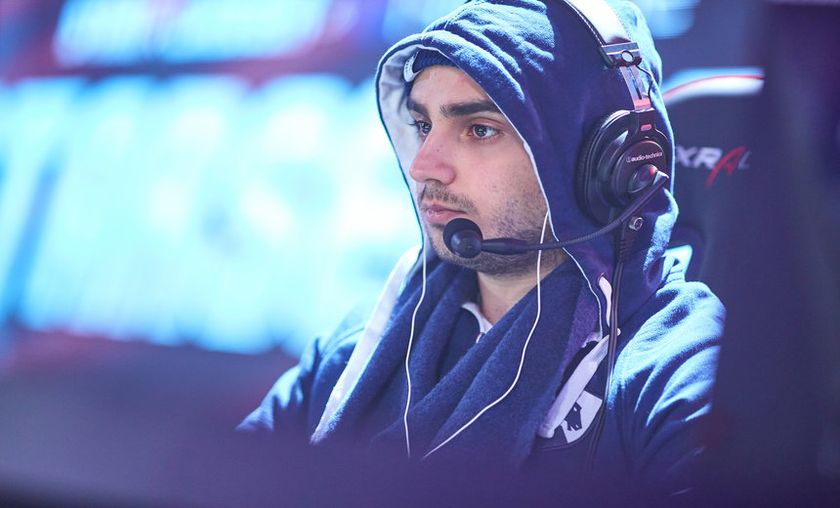 SL i-League S3: Team Liquid flows into Grand Finals

picture courtesy of Starladder
With two strong, clean games, Team Liquid eliminates the Filipinos in the semi-finals of SL i-Leauge StarSeries Season 3. Team Liquid moves onto the Grand Finals where they face the winner of OG and VG.J.
Game One
Bans
* This player was a stand-in for this match
In the first game of the semi-finals, Team Liquid executed a clean half hour victory on the backs of Mr. 9000, Amer 'Miracle-' Barqawi and Maroun 'GH' Merhej. Draftwise, TnC went with some strong laners, hoping to secure their lead in the laning phase. A last pick Medusa however, seemed to a put a wrench in their plans as the relatively passive core just couldn't get enough done.
Despite their strong laners, TnC's laning phase went very poorly. TnC's dual melee offlane in the Sand King, played by Sam 'SamH' Enojosa Hidalgo, and Ogre Magi, played by Timothy 'TIMS' Randrup, did not get the success they were hoping for against Lasse ' Matumbaman' Urpalainen's Terroblade as backed up by Kuro 'KuroKy-' Salehi Takhasomi's Rubick and GH's Io, he proved difficult to kill. In the TnC safelane, Marc Polo 'Raven' Luis Fausto got relatively free-farm, but was unable to contest Ivan 'MinD_ContRoL' Borislavov Ivanov's Beastmaster, who got just as much.
With Matumbaman's lane secure, and Mind_Control getting levels, action turned on to the midlane as the game quickly spiraled into the Miracle-GH show. The Ember-Io combo proved troublesome, as the duo simply ran at Kuku 'Kuku' Carlo Palad's Medusa time and again: the damage proving too much even for the tanky core's Mana Shield. The Filipinos were to rotate more heroes mid to try and save Kuku more than once, which Miracle took great advantage of, grabbing kills off of the squishy TnC supports who seemed to underestimate the damage of the Ember Spirit.
In latter half of the contest, the game settled in relatively free farm, as TnC sought to climb back from their deficit, while Liquid continued to press their advantage. While TnC showed signs of life, winning a few fights off the back of some great Epicenters from SamH, and some great plays from Raven, Liquid's mobility just seemed to be too much for the TnC lineup that really lacked some solid lockdown for Miracle's slippery Ember—who lived a number of times with a sliver of health. After systematically taking down objectives, Liquid closed out the game in just over 30 minutes, leaving TnC looking to bounce back. MVP for sure goes to GH-God and his amazing Io plays: his positioning, game sense, and overall play (including a kill on an invisible Raven) were phenomenal.
Game Two
Bans
* This player was a stand-in for this match
In the draft for game two, TnC took a page from Liquid's book, and picked up the Io, Ember and Terrorblade for themselves, perhaps impressed by the success that the lineup had in game one. Despite the strength of the lineup that Liquid showed, TnC just couldn't execute, and Liquid took extreme advantage of the fact, dominating the laning stage.
The early game went disastrously for the Filipinos, who chose to sit Ryo 'ry0yr' Hasegawa in midlane, hoping to harass out Miracle's Timbersaw. However, the tanky lumberjack would not be bested, and ry0yr's harassment fell flat as Miracle never seemed to worried. With the hopes resting on the midlane, Kuroky was left to free farm the jungle with his Enigma, which he made great use of, reaching level six at five minutes. Meanwhile, Mind_Control seemed to truly have some mind control over the TnC safelane, as he picked up two kills on TIMS' Io under the nose of Raven. TnC finally got on the board at around six minutes, but still came off negative as Liquid took the mid tier one tower in response, much to the chagrin of the Filipinos.
As the game transitioned into its final stages, Liquid never lost hold of their lead. TnC found a number of kills however, but Liquid always came out positive in the trades. With their objectives dwindling and the map control going by way of Liquid, the game was all but lost for TnC. With a last ditch smoke at 29 minutes, TnC sealed their fate, and finished with a respectable top four finish after an amazing run.