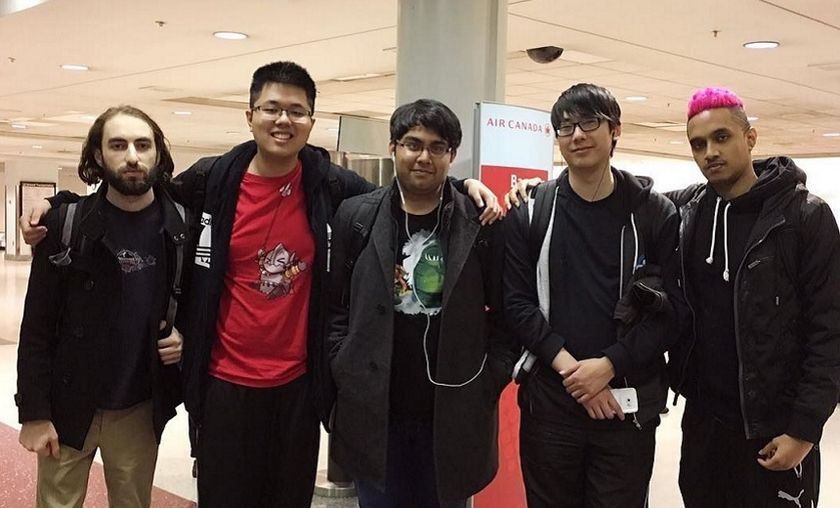 Roster stability in NA, NP and coL stick together
In light of the recently released post-Boston Major shuffle details, Swindlemelonzz and Team NP have announced that their respective teams will be sticking together.
On Twitter, Kyle 'Swindlemelonzz' Freedman tweeted that compLexity will be sticking together for another season, and the official Team NP twitter provided a similar confirmation for themselves. With their rosters for the next season announced, the players currently on the two teams are expected to confirm their participation with the team before the conclusion of the drop period on 27th December, thereby locking their rosters.
Having formed after the conclusion of The International 6, Team NP quickly proved themselves to be one of the strongest in the NA region, propelling themselves to 9th place on the global Gosurankings through a series of strong tournament finishes last season and the power of anime. Finishing 2nd at the Northern Arena BEAT invitational, 5th-6th at The Summit 6, and 5th-8th at the Boston Major, as well as having secured a sponsor recently, NP's announcement did not come as a surprise.
While NP was greeted by good results this season, coL has not been doing too well. Holding a 30% win rate across their 10 official games last month and swapping a player out of the main roster after qualifying for the Boston Major, coL has had a rough season. However, at the Boston Major, the team impressed, taking down Gosuranking's third best team, EG, twice. Amidst bad results earlier this season, a good showing at Boston, and several twits by Swindlemelonzz about loving his team, coL staying together comes as a slight surprise.
Source: Team NP's twitter, Swindlemelonzz's twitter
Headline and banner image from Team NP's Instagram