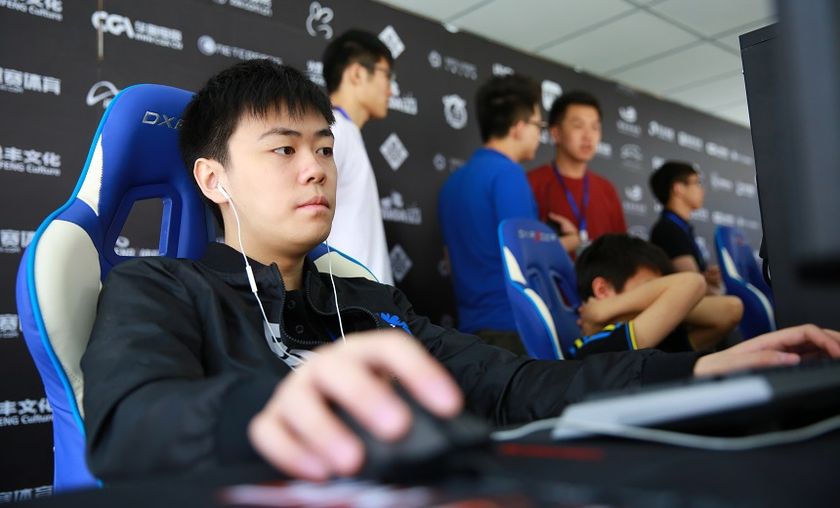 Newbee takes the final WCA 2016 qualifiers
Edging out LGD with a 2-1 score, Newbee takes the finals of the third and final WCA 2016 Chinese qualifiers, the RMB200,000 ($29,000) prize, and an invite to the WCA LAN finals.
Following the conclusion of the third Chinese qualifiers three days ago, six of the eight teams participating in the WCA 2016 LAN finals scheduled for the 9th to 12th of December have been confirmed. The other two teams who will be traveling to YinChuan, China for the LAN event are the direct invites, which have not been announced.
The teams that have qualified through the three Chinese qualifiers, two EU qualifiers and single SEA qualifiers are: iG.V, Newbee, Wings, Prodota, Vega and WG.Unity.
Newbee's road to qualification was a long one as their journey started in the very first Chinese qualifiers in the first quarter of 2016. Dropping out of the tournament in the group stage after losing a tie-breaker against eventual winner Wings, Newbee were re-invited for the second round of qualifiers. In this second round, Newbee made it to the grand finals but lost their invite to the LAN event after suffering a 0-2 defeat in their series against iG.V, however, due to their second place finish, the team was re-invited to the third Chinese qualifiers.
With their last chance to attend the WCA LAN finals at stake, Newbee cleared the group stage with a two point lead over third place team EHOME.K and managed to take down LGD in the grand finals, despite losing to them 0-2 in the group stage.
Although they lost the qualifiers, the seven teams who took part in the third Chinese qualifiers will be going home with some prize money.
Prize pool distribution:
1st: RMB200,000 ($29,000) - Newbee
2nd: RMB100,000 ($14500) - LGD
3rd: RMB50,000 ($7300) - EHOME
4th-8th: RMB10,000 ($1400) - EHOME.K, iG, TongFu, LGD.FY, VG.J
Headline and banner image provided by Newbee