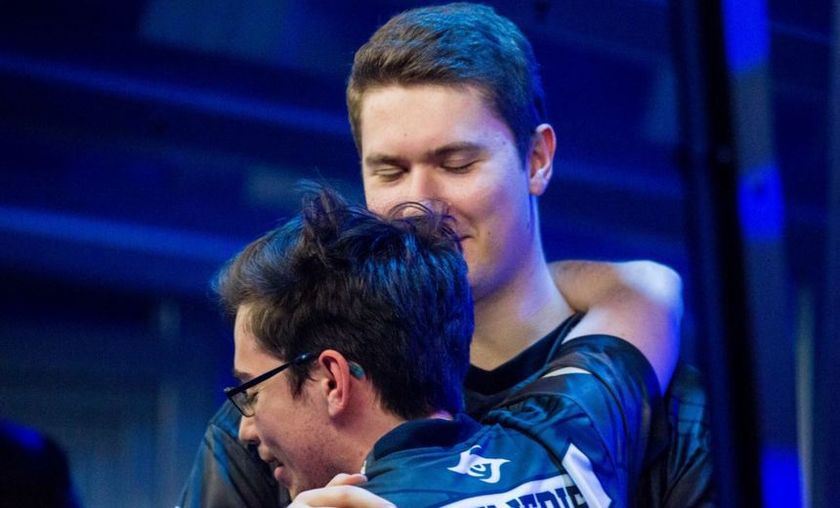 MarsTV Dota 2 League: Secret eliminates LGD.FY, Newbee remain as sole Chinese team
With a dominant performance, Team Secret sends LGD.FY home while the EU/Asian squad move on to face OG for a spot in the lower bracket final.
Game One
With an early Drow pick, along with some tanky frontliners, LGD.Forever Young looked to five men in the mid game and push down objectives. Team Secret had other plans however, and countered with an aggressive trilane against the frost archer. Early on, Team Secret had the advantage as they simply ran at the LGD lineup grabbing kill after kill. LFY finally got on the board at around eight minutes with a good fight in the middle lane, taking three from Secret.
As the game transitioned into the later stages however, LFY seemed to constantly be on the backfoot as they were slowly pushed back into their base. On paper, LFY had a great draft, but it was Secret's execution that reigned supreme.
Overall, game one went Secret's way by simple solid play. MVP goes to Clement 'Puppey' Ivanov for his ridiculous vision and scouting game, which secured the early and mid games. Along with Johan 'pieliedie' Åström and his Keeper of the Light, who with his immaculate positioning, kept Secret in many fights longer than they would have without.
Game Two
Bans
* This player was a stand-in for this match
The early game went a little differently for LFY, as they took the lead with some early aggression. However, it seemed a bit underwhelming as Secret's aggression onto Jun 'Super1' Hao Xie's Alchemist proved much more effective, Puppey even picking up three courier snipes in the first 10 minutes. The onus seemed to all be on Du 'Monet-ambitious-Redo' Peng's core Sand King, and the rest of the Chinese squad to get online fast to make space for Super.
Like game one however, as the contest went into the mid and late stages, Secret continually gained the advantage, taking more and more favourable trades. With Alchemist having such a bad start, LGD effectively were hamstringed into a four versus five scenario as even Noah 'MP' Pyo got involved very early with his Lifestealer.
Secret simply took their lead and ran with, sealing LGD.FY's fate with an Aegis at 26 and a GG shortly after.
Team Secret move on to face OG in the lower bracket semi-final, while LGD.FY go home leaving Newbee as the sole remaining Chinese team of the tournament.