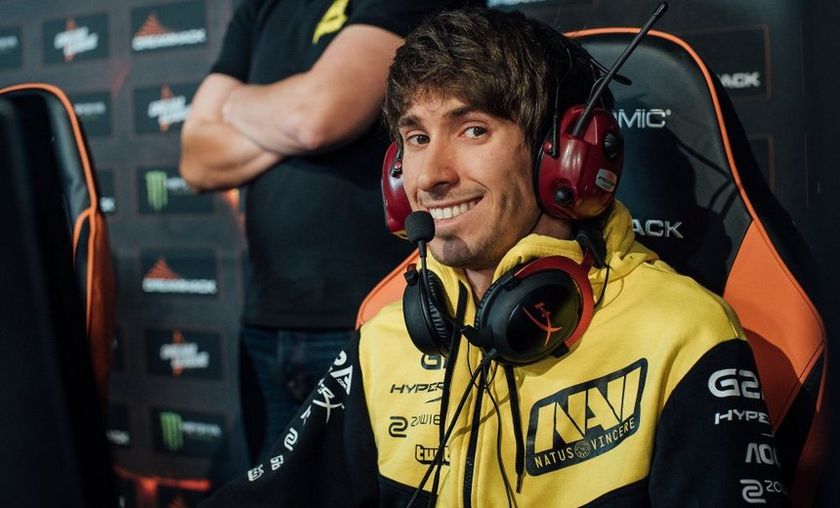 Na'Vi slams VP to claim the DreamLeague Grand Finals spot
Day two at DreamLeague studio LAN Playoffs started with the lower bracket finals, a rematch between Na'Vi and Virtus.Pro.
Game One
Bans
* This player was a stand-in for this match
The CIS matchup continued the trend of this DreamLeague Season 5 with the Ukrainians taking game one in less than 25 minutes, in very one sided fashion. Victor 'GeneraL' Nigrini displayed his amazing skills once again, this time around on an offlane Slardar that snowballed extremely fast after a triple kill achieved only three minutes into the game. Beautifully worked synergy between Io, Chen and Puck with amazing saves and well executed Test of Faith into an Orb  - back Puck put Na'Vi way above Virtus.Pro in team fights and enabled them to take the victory extremely quickly.
Game Two
Bans
* This player was a stand-in for this match
VP pushed the series into a decisive game three with yet another Lifestealer - Ilya 'ALOHADANCE' Korobkin, who seems to have already mastered the hero despite his fairly recent transition to the carry position. His tankiness, coupled with a really well farmed Tidehunter with an early Mekansm, enabled VP to take the game control from the beginning. Although the high ground push was not exactly easy for VP due to Danil 'Dendi' Ishutin's Tinker, they managed to drag the game to the point where Lifestrealer got all his late game items and became impossible to kill. 
But Na'Vi tricked everyone with their last game draft, from commentators to casters and their opponents. The first two picks went normally with a Disruptor and Night Stalker which were read as supports but everything got more complicated with a Mirana third pick followed by a Dmitrii 'DityaRa' Minenkov specialty, Lycan and ended in the most unexpected way possible, a Dendi Earthshaker mid.
Game Three
Bans
* This player was a stand-in for this match
Despite facing Sergey 'G' Bragin's Dragon Knight in the mid lane, Dendi had no problem winning the laning battle while Mirana and Disruptor rotated often to secure the advantage in the other two lanes. VP fought hard in the mid game stage to recover and they nearly did it by focusing Dendi and delaying his much needed Blink Dagger. But once the item came online the situation totally changed and VP became the hunted. Dragon Knight was always prioritized in team fights by Na'Vi and eliminated first which ruined VP's team fight and eventually the game. 
With the lower bracket finals win Na'Vi advanced into the DreamLeague Grand Finals where they will fight against OG, the previous season winners.
title image source: DreamLeague's twitter account