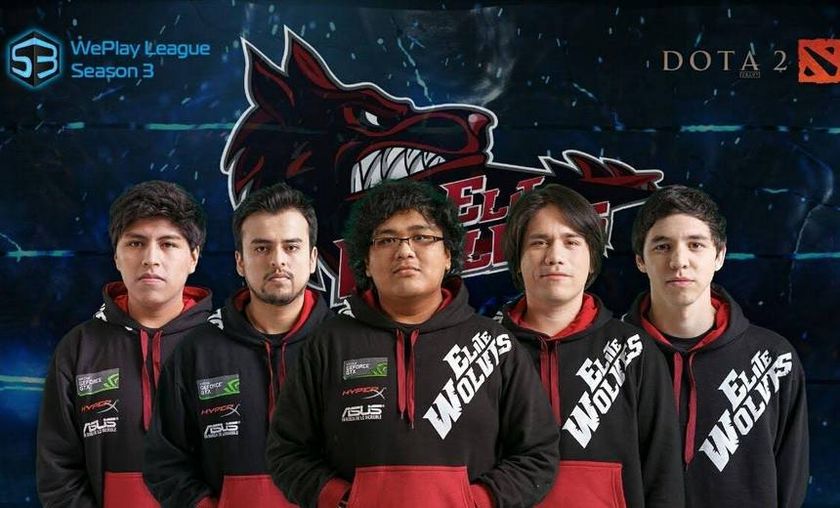 Na'Vi and Elite Wolves in the upper bracket of WePlay #3 playoffs
Today, April 28th, WePlay Season 3 LAN event kicked off with its GSL groups. The top two teams from each group will advance into the playoff upper bracket.
Although it was initially announced that the GSL group stage would feature a best of three series for the first matchup for each team, the plans have been adjusted and all the matches are now best of one.
With that settled, Group A commenced earlier this morning with three CIS representatives and Elite Wolves from Peru fighting for the upper bracket seeds-- a very explosive combination for the first official games of the 6.87 patch. It was an extremely intense series and a couple of heroes made their way back into the meta. There was a second story unfolding here though, as WePlay was not just the first tournament played in the new patch, but also the first big LAN for Elite Wolves.
Elite Wolves received a permanent ban from Valve's events a month ago, but instead of giving up, the Peruvians fought hard and are determined to take this tournament by storm. They opened the day with a breathtaking base race against Natus Vincere, where the Ukrainians managed to take the victory even playing against Mega Creeps.
However, they managed to recover; in the next two games Elite Wolves took down both Team Spirit and Team Empire-- the recent sensations from ESL One Manila-- to claim the upper bracket seed for the Playoffs.
Upper Bracket
Round 1 - Best of 1
Round 2 - Best of 1
Lower Bracket
Round 1 - Best of 1
Round 2 - Best of 1
Final
With group A finished, the protagonists in group B are ready to test their ideas for the new patch. Vega Squadron versus MVP Phoenix is the first matchup of the group followed by Evil Geniuses versus Ad Finem.
Make sure you don't miss Peter 'ppd' Dager's first draft in 6.87 along with the debut of the new EG roster.
Upper Bracket
Round 1 - Best of 1
Round 2 - Best of 1
Lower Bracket
Round 1 - Best of 1
Round 2 - Best of 1
Final