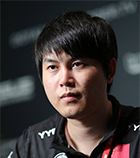 WPC-ACE Lower Bracket Pre-Playoffs concludes
The WPC-ACE Lower Bracket pre-playoffs ended with Invictus Gaming claiming the first position while Alliance following in second. The pre-playoffs will determine the division in the upcoming playoffs which will be held on May 28-June 2 in Shanghai, China. No teams will be eliminated during this stage.
Invictus Gaming won two games and lost against DT.NGC. while Alliance also got two wins with Titan and DT.NGC. But since Alliance lost against Invictus Gaming, it placed them second in the final result. The two remaining teams both got two loses, with Titan who lost to Alliance and Invictus Gaming. DT.NGC was placed in the fourth spot because they lost to Titan who had the same final score.
The pre-playoffs is divided according to the standing of each teams during the group stage. The lower bracket is composed of the 2nd ranking team in the West and 4-6th ranking teams in the East while the upper bracket is composed of the 1st ranking team in the West and 1st-3rd ranking teams in the East. 
With the lower bracket finished, it will be the upper bracket's turn to battle it out to determine which teams will go against the teams in the lower bracket for the playoffs. The upper bracket quarterfinals will be held on Wednesday, May 28, while the lower bracket will be held on Thursday, May 29, 2014.
For more information about WPC-ACE, check out our coverage hub here.
Headline image by SLTV.