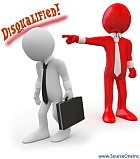 Next.kz disqualified from CIS Carnage due to match fixing scandal
Kazakhstan team Next.kz has been disqualified from CIS Carnage due to a match fixing scandal against Relax yesterday evening.
According to egamingbets, several people have placed bets on the game and asked for immediate cash out as soon as the game ended. After careful examination by analysts, the site concluded that the match fixing probability is very high and have cancelled the bets for the game. Egamingbets also reported the matter to the organizers of CIS Carnage who subsequently disqualified the team.
The draft of the first game of the match was as follows:
Bans
* This player was a stand-in for this match
Assuming that the match has indeed been fixed, this is the second match fixing incident in the history of Dota 2. The first incident happened in June 15 last year when Alexey 'Solo' Berezin, then of RoX.KIS, was caught betting against his own team in Starladder Star Series VII. The bet was also made in egamingbets but he was quickly apprehended and banned from all tournaments until it was revoked a few months later.
While organizations like Starladder may have forgiven Berezin, others like the ones in Korea definitely have not. Korean organizers, learning their lesson from match fixes in Starcraft 2 prohibited Virtus.Pro from bringing Berezin to compete in Nexon Invitational Super Match. Berezin was kicked from the team solely for that reason.
Source: Egamingbets