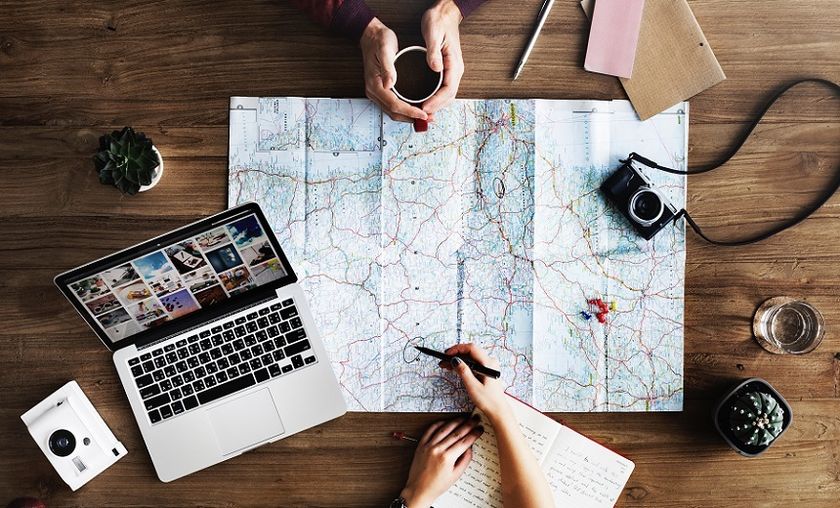 Daeja's View: Road map of the end of the 2017-8 Dota 2 season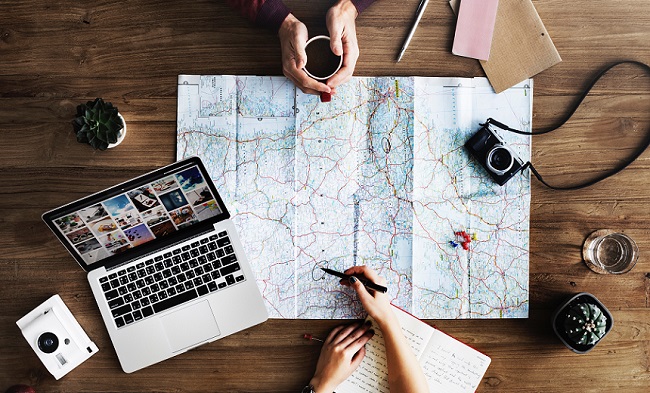 There are 39% of the Dota 2 Pro Circuit (DPC) qualifying points on the line at the last five tournaments; that's a lot at stake for the 29 teams who will attend those events. Some teams need to protect their positions in the top eight, others want to earn those coveted spots, and some are just looking to improve before they enter open qualifiers for The International 8 (TI8).
I want to lay out the itinerary taking us from today to TI8, and then discuss which teams might be the most interesting to set your sights on.
The Journey


 
Stop 1: EPICENTER XL (April 27-May 6)
Check back tomorrow for my full article on why EPICENTER matters—a hint: it could matter a lot to recently rebranded PSG.LGD. The bottom line is that it's a Major, which means 1500 points are up for grabs in Moscow, Russia. With twelve teams, five of them in the top eight already, there'll be plenty of fantastic Dota 2 spread out across this ten-day event.
Stop 2: GESC: Thailand (May 9-12)
The last Minor of the season, GESC: Thailand follows in the footsteps of the successful GESC: Indonesia. My fingers are crossed this one is just as well run because I'd love to see more SEA tournaments next year. The first Valve-sponsored event in Bangkok, Thailand, the tournament has nine teams, including Evil Geniuses, who received a late invitation after winning GESC: Indonesia, and the LAN debut of Alpha Red, the Thailand qualifier winner.  While the 150 points per player for winning the Minor wouldn't be enough to propel Evil Geniuses into the top eight, it would put them darn close.
Stop 3: MDL Changsha Major (May 14-20)
Our first Dota 2 adventure in Changsha, China, the MDL Changsha Major features a large pool of Chinese teams in its twelve-team lineup. Three of the Chinese earned their spots through Dota 2 Professional League results and two more were directly invited for a total of five. Meanwhile, TNC Pro Team earned the Southeast Asia qualifier spot for the event, and this will be their penultimate event of the season. Seated in thirteenth place in the DPC standings, TNC will be highly motivated to finish in first place in Changsha.
Stop 4: ESL One Birmingham (May 23-27)
ESL is hyping this event as their first in the United Kingdom, and it seems the fans are similarly hyped. Birmingham tickets sold out quickly, resulting in the release of additional tickets. This Major will likely be OpTic Gaming's lone opportunity to add points to their current total (the North America regional qualifier for the Supermajor was in still in progress at the time of publication). North America's bound to have a competitive regional qualifier for TI8, so earning a direct invite could be key for this team.
Stop 5: China Dota 2 Supermajor (June 2 -10)
The last event of the season, we return to Shanghai, China for the Supermajor. This tournament will feature sixteen teams competing for 1.5 million USD and 2250 qualifying points. It promises to be, well, super, and after seeing how well the Dota 2 Asia Championships 2018 was produced, I'm genuinely excited to see what else PGL and Perfect World have up their sleeves. We know some interview content was pre-produced during DAC 2018, which means there could be some highly polished material for our viewing pleasure.
When the Supermajor ends, we'll immediately know which eight teams are directly invited to TI8 based on the DPC qualifying points standings. Then there'll be a bit of a pit stop while we wait for information about open and regional qualifiers for TI8. Remember that any team playing with a roster that was not fully registered by the winter roster lock date (February 5th) is ineligible for invitations directly to TI8 and to the regional qualifiers. They'll have to earn their spot by winning the open qualifier in their region and then winning the regional qualifier.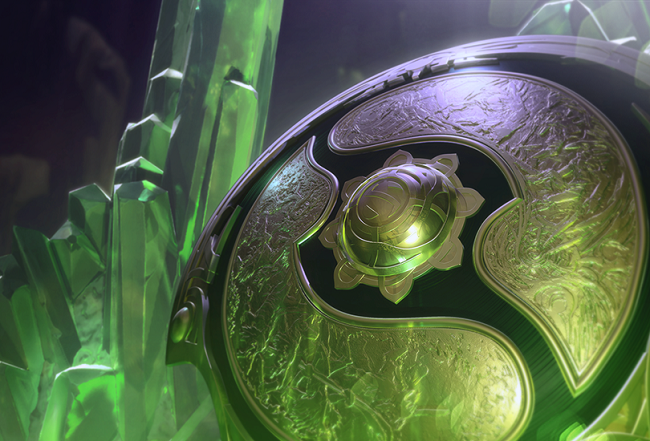 The Teams


 
Borrowing from my strategies for avoiding burn-out, one great way to enjoy the next six-and-a-half weeks is to pick a couple of teams to follow. Focusing on their storylines will help cut through some of the noise and might make all the Dota 2 games to come a bit more manageable. Let me present some options:
Highly Visible
Mineski and Newbee are both attending the four majors and missing GESC. Sitting in fourth and fifth place respectively in the standings, these two teams will want to pick up some major points to feel comfortable. Mineski won DAC 2018 three weeks ago, and Newbee won ESL One Genting 2018 at the end of January, but both teams have been inconsistent across the season.
Also attending four tournaments? Team Secret and OG. In third place, Team Secret has enough of a buffer to feel confident about their final placement, while OG is no longer eligible for a direct invite due to dropping their carry player, Roman "Resolut1on" Fominok. Resolut1on is now playing for the North American team, VGJ.Storm.
On the Bubble
The teams in 7-11th place are separated by only 1015 points—second place at a Major is worth 1350. PSG.LGD (8th), Evil Geniuses (9th), and Natus Vincere (10th) will all play in three of the five remaining events, though the China Dota 2 Supermajor is the only one all three will be at together. Fnatic (11th) will play at two events, and VGJ.Thunder (7th) will only attend the China Dota 2 Supermajor. By then, the latter will have a clearer idea of how tenuous their grasp on a direct invitation is as they could be knocked out of the top eight and need a top-four finish at the Supermajor to earn their invitation back.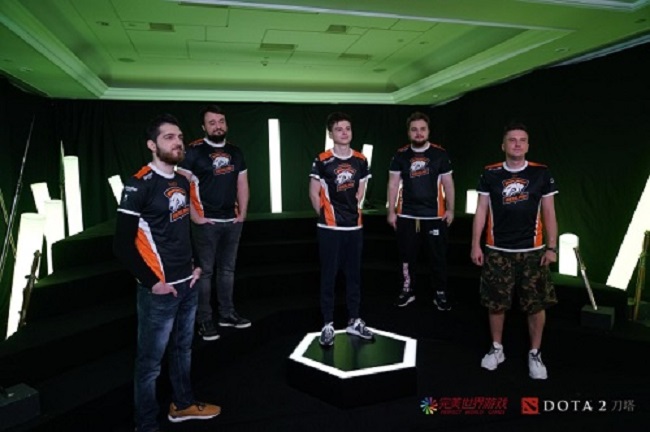 Virtus.pro at DAC 2018
Guaranteed Winner
Virtus.pro is the only team confirmed to have enough points for a TI8 direct invitation. They'll be attending three of the remaining Majors, and could be the spoilers for any team looking to move up in the standings. If you like rooting for a sure thing, Virtus.pro is your team. They could place last in every tournament and still get their golden ticket.
Long Shots
Of the 29 teams attending tournaments, eleven are ineligible for direct invites, including all of the South American teams. AlphaRed will only attend the Minor, and cannot possibly earn enough points to make it to directly to TI. FlyToMoon and Invictus Gaming have no points so far and will attend one remaining Major each, while Vega Squadron and The Final Tribe have zero points and will each attend one remaining Major as well as the last Minor. With some luck regarding how the remaining points are distributed, one or more of these teams could squeak out direct invitations to TI8 if they manage first-place finishes at the Majors (though Vega Squadron and Invictus Gaming are both attending MDL Changsha). If you like to root for a real underdog, these teams might suit you!
Final Thoughts


 
As teams are ruled in or out for direct invitations, we'll start to get a sense of what open and regional qualifiers for TI8 will look like. Normally I'd root for regions that are ultra-competitive to get more direct invitations, but honestly? I'm excited about qualifiers in all of the regions. I think that's one of the gifts the DPC has given me: all of the qualifiers for DPC events have made me develop a greater appreciation for the depth of competition within the individual regions.
Whether you've been following professional Dota 2 closely or not over the past several months, there's no better time than the present to re-invest yourself. There are still some opportunities left for teams to surprise us before the DPC season ends. Personally, I don't want to miss anything between now and TI8.
Which teams and tournaments are you excited to watch over the next six-and-a-half weeks?