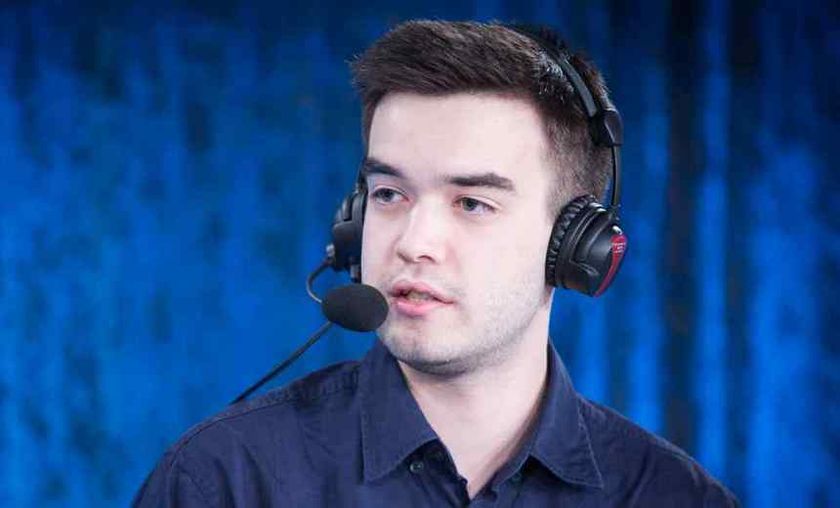 syndereN Interview: the financial year is less dependent on that exceptional TI performance
The interview was conducted by Andreea 'divushka' Esanu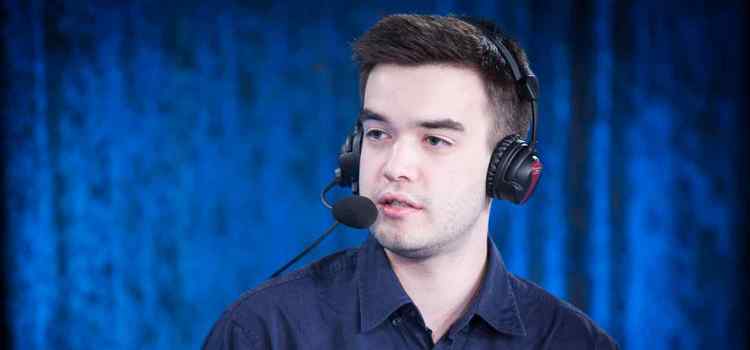 image source: eslgaming
Hello syndereN, how are you today?
I'm good, thanks!
Congrats on the launch of your new project, Moonduck Studios! Last time we've talked (DreamHack Bucharest 2015) you've told me you are planning to make a "comeback" into the pro scene, was this what you had in mind back then?
Thank you. No, I was referring to potentially coming back as a player, and that's still something I'm considering. Moonduck talks were not happening yet at that point, I believe.
You guys already have made an awesome entrance with the new Elimination Mode tournament, when should we expect the second season?
It's hard to say. We had fun with it and people enjoyed it so we'd definitely like to do something similar again, but it does, as always, depend on the schedule of the teams and ourselves as well, of course.
Elimination mode is not the first unusual tournament with a twist that you have promoted, is Moonduck Studios specializing in unconventional tournament formats?
It's something we like to do, but we will also be aiming to do more "standard" Captains Mode tournament coverage. It's just fun to do something alternative to differentiate ourselves from others and to entertain the community in a new way. Creativity is always good.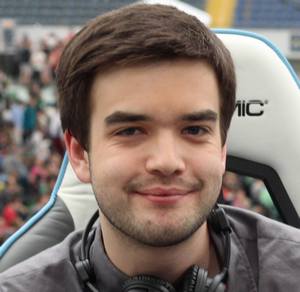 The current competitive season has a different structure with the Majors added into the mix. How will this modify the mindset of the professional teams and what are your expectations for this new system?
I think the teams will be more focused throughout the entirety of the year. Previous years it was pretty clear that teams didn't really step up their game or finalize a roster until close to The International or their qualifiers. Now, with 4 majors, the financial year for the players is more stable and less dependent on that exceptional performance at The International - it's great being solid throughout the year now and working with the roster you have at the time.
The new roster lockdown rule of Valve had a tremendous impact on the scene. And now we witness something that only one year ago would have been categorized as a bold, insane move. With a couple of exceptions, most of the teams are now featuring at least a newcomer into the pro scene. What are your thoughts on this trend?
I think it's great. Fresh blood keeps the scene moving and that definitely makes things more exciting. I think a big part of the reason this has become a trend is that people have seen the success story of EG mixing new talent with experienced players and captainship.
Do you think that the Suma1L's great story of success had any sort of influence in this change of mentality when it comes to building up a roster?
Absolutely. Not only Suma1L's story, but also Arteezy's previously have really separated EG from the rest with their ideology of team building and how to raise new talent and the results speak for themselves, really.
So, right now it looks like this new roster lock down rule have actually opened a lot of opportunities for the new players, but what happens with them if they fail to prove themselves this season? Will we assist at another entirely new shuffle after the Frankfurt Major?
I'm pretty sure some teams will shuffle. How crazy it will be is obviously impossible to predict, and of course it is a possibility that some of the new talent underperforms and gets discarded. Perhaps those pieces of talent will try to build something new with more up-and-coming players and they could become the new CDEC, who knows.
In Europe + CIS we have five newly formed teams that are not having a sponsor or an organization behind (5 JunNGz, Monkey Freedom Fighters, Monkey Business, NewTeam123 and CIS Rejects). From all these teams only Monkey Business have managed to really impress so far with their performance, even qualifying for MLG World Finals.
Do you think we will see well known organizations stepping in to acquire one of the new rosters just before the Frankfurt Major?
Yes, I am expecting one, if not a few of them, to get a sponsorship before the major. I don't think it's that there's not enough interest from the sponsors in getting one of those teams, but rather that the teams are waiting for the right deal that they feel takes good care of them.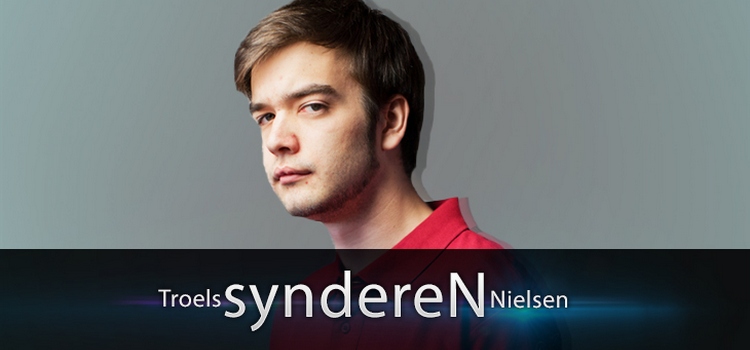 image source: dotacinema
The 6.85 nerfs hit pretty hard some of the popular heroes in the competitive scene, in your opinion how will the meta evolve in the short amount of time left  till  the First Major begins?
The teams will over the next month find out which 6.84 top picks remain strong in 6.85. I think we'll see quite a few new heroes rise and some old fall off, while a few select nerfed heroes will remain very relevant. I'm expecting at least a handful of uninteresting heroes in 6.84 to become recurring picks in this new version.
Can you try to predict the top three finishers at ESL One New York?
Hmm. We haven't seen EG and CDEC since The International, so I wonder if they've kept in shape for it. I hope they haven't become complacent. I'll say:
1st: EG
2nd: CDEC
3th: Secret
All right syndereN, I know you are extremely busy these days and this is where I thank you for your time, it was a pleasure talking to you, any shout-outs you might want to do?
You're welcome! Shoutout to my girlfriend, friends, buddies in DotaCinema and moonduck, and of course also all the other great people I work with in Dota 2. Hoping for some great events with you all on the new patch.
---
More content on GosuGamers