Try your luck at winning 30.000 USD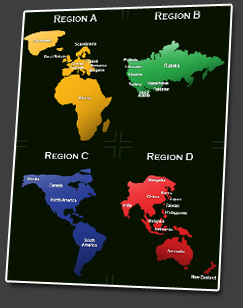 The previously announced Razor DotA Challenge has finally opened its sign-ups, allowing team to take a chance at winning the grand prize of $8000.
Teams from all of the world can enter this global challenge, with the organizing crew catering for 1024 team slots at the moment. However, if there is a need, this limit will be increased. The qualifiers will be played using a
Single Elimination - Best of one
format. As this is a global challenge, different sections of world have been split into four respective regions with Region A catering for Africa and Western Europe, Region B for Eastern Europe, Region C for the Americas and Region D hosting Asia and Australasia. After the first round, the top 64 teams will determined. These teams will proceed to round two and participate against other teams, regardless of which region they fall under. Cleverly placed host-bots will be used to provide for the various regions.
Short info on the "DotA Razer Global Challenge":
* Sign-ups will be open until: May 28., 2010 at 11:59 AM CEST
* Default client will be Garena
* Carefully placed Hostbots will be provided globally
* Regional qualifiers are held in Single Elimination "Best of 1"
* Group Stage will be held in "Best of 2"
* Group stage games will of course be broadcasted through all possible channels (Garena, WaaaghTV, Shoutcasts, Videostreams)
* Default IRC Channel is #rgc @ Quakenet
More information regarding the tournament can be found on the
DotA Razer Global Challenge website
.
In order to sign up for this tournament, a team must possess a DotA-League account and have a minimum of five players that are able to participate. If you match this criteria, be sure to sign up
HERE!
This is going to be a big one folks, one which will force the players to be innovative and dedicated to grab the gold and which will leave the fans begging for more action. Are
you
going to miss the opportunity to play against your idol?
Links
DotA-League
- Source