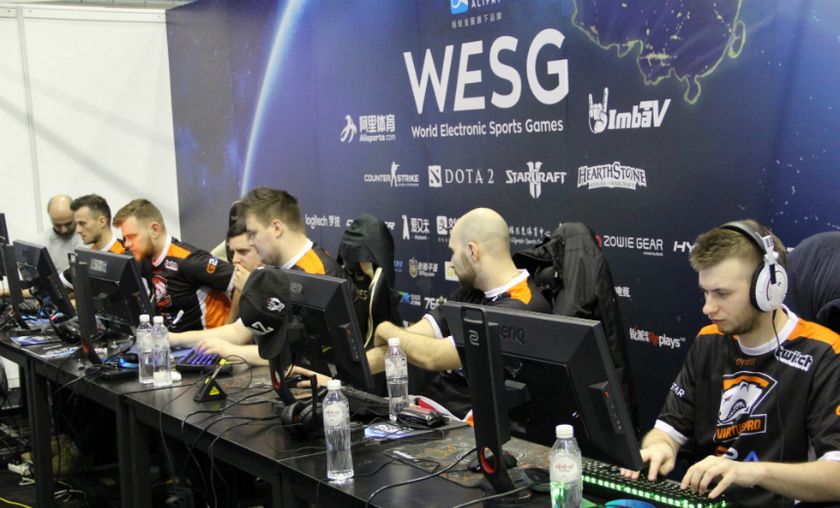 pashaBiceps: "We knew they would play FPL style."


GosuGamers caught up with Jarosław "pashaBiceps" Jarząbkowski after the team's 2:0 map victory against
Dark Passage, where we discussed de_Nuke and de_Cobblestone, along with tomorrow's matches.
After Virtus.pro's victory against Turkey's Dark Passage at the quarter-finals of the WESG 2016 Global Grand Finals, we caught up with the one and only Jarosław "pashaBiceps" Jarząbkowski, where he explained the thought process of the team during the maps, along with his thoughts going into the semi-finals.
*Please be aware that the interview was adjusted for fluency, a SoundCloud file will be uploaded as soon as our internet connection allows.
GosuGamers here with pashaBiceps after Virtus.pro's win against Dark Passage. The team has just made it to the semi-finals. Pasha, how are you feeling man?
I'm still a little bit in shock because my friends from Turkey surprised us a little bit in the game. We knew they would play FPL style - headshot mode, and they did very well. It was close, but we had full control of the map!
Yeah, you mentioned it was a bit of a struggle with the guys, de_Nuke saw a double overtime. Could you go over the map?
To be honest, we made a lot of mistakes on both sides of the map; we know it wasn't the best performance from us. According to top teams we have one of the best de_Nukes in the world. If we make similar mistakes at the major in Atlanta, we might as well stay in Poland and watch the matches from the comfort of our beds, if we had a similar performance at ELEAGUE, it would be GG."
Cobblestone saw a 5-10 start, then you guys came back. Could you take us through that match?
It was like 9-0, we looked around at each other and I said: "Guys it will be a long, long, long Cobblestone for sure. We'll just do some opening kills, if we get the opening we can go for some fakes. Once we secure five rounds on the young guys, we're aware that they're young guys and aren't as experienced as us, we're soldiers, veterans of Counter-Strike. We know how to come back from this and secure a win."

Looking at the matches going on we have Kinguin vs. Epsilon. Out of those two teams, which would you like to meet in the semi-finals?
To be honest, we would like to play with Kinguin. We would like to prove that they have no chance against us, you know? I wish for them to win some money, because it's a lot of money for them. If they secure third place, it would be really nice for them. They could do something with the dollars, you know?
Pasha, thank you very much for the interview and best of luck in your match tomorrow!