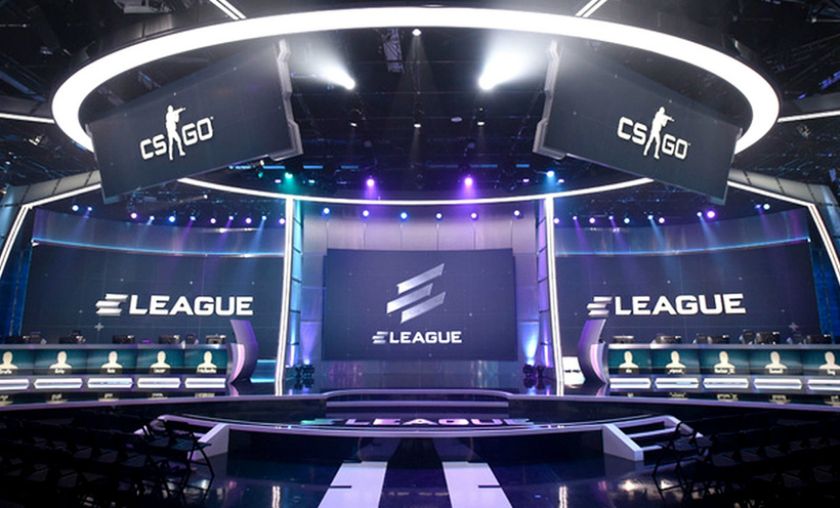 Talent for ELEAGUE S2 announced

Photo courtesy of ELEAGUE
ELEAGUE has announced their assemblage of casters, analysts, and reporters for their upcoming second season.
The second season of ELEAGUE, which begins October 21st, will see many familiar faces reprising their roles from season one, as well as a couple new additions. The caster line-up will remain unchanged, as famed casting duo Anders Blume and Auguste "Semmler" Massonnat join forces with FACEIT commentators Daniel "ddk" Kapadia & James "JZFB" Bardolph to bring viewers the play-by-play action. The analyst desk will see the return of Richard Lewis, Duncan "Thorin" Shields, and Jason "moses" O'Toole, and joining them will be legendary eSports personality Scott "SirScoots" Smith. Reporting will be handled by Rachel "Seltzer" Quirico, this time joined by Kate Yeager.
ELEAGUE Season 2 will take place October 21st through December 3rd, as sixteen of the best teams in the world battle it out for the $1.1 million prize pool.
ELEAGUE Season 2 talent lineup:
Richard Lewis - Analyst desk

Duncan "Thorin" Shields - Analyst desk

Jason "moses" O'Toole  - Analyst desk

Scott "SirScoots" Smith - Analyst  desk
James "JZFB" Bardolph - Caster

Daniel "ddk" Kapadia - Caster

Anders "Anders" Blume - Caster

Auguste "Semmler" Massonnat - Caster
Rachel "Seltzer" Quirico - Reporter

Kate Yeager - Reporter