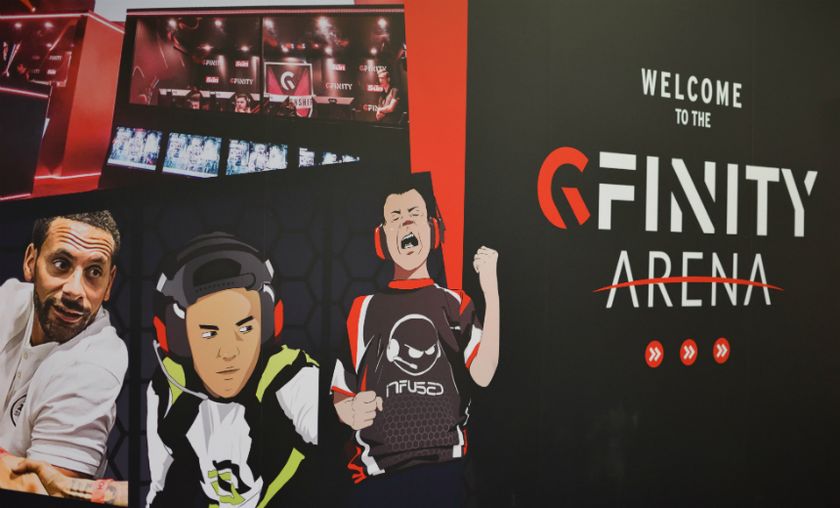 Gfinity/CEVO Season 9 Finals - Day 1 recap
 Tempo Storm vs.
 SK Gaming - 14:1, 2:11 (16:12); 12:3, 3:3 (16:6)
Winner:
Tempo Storm - 2:0
Maps: de_Train, de_Cobblestone
MVP:
Ricardo "boltz" Prass
Tempo Storm have yet again managed to reach European soil, and in SK they have already found what appears to be a very worthy adversary. With a strong 14:1 half as CTs, they essentially steamrolled the Danes on Train, and there was little hope left for them to come back. But as the second half developed, SK Gaming came back in the exact same fashion. They were able to best Tempo Storm in 11 rounds, only losing one in the process, and were sitting at 15:12. Unfortunately for them, the Brazilians ended this incredible comeback there.
Moving over to Cobblestone, SK finally was able to start off the game properly by winning the pistol round as the counter-terrorists, but Tempo crawled back fast. Too fast, since the Danes were once again subjected to a crushing of epic proportions with a 12:3 half. This time, no comeback happened as Tempo Storm closed out the series at 16:6, 2:0.
Virtus.Pro vs.
Splyce - 10:5, 6:9 (16:14); 5:10, 6:6 (11:16); 11:4, 5:7 (16:11)
Winner:
Virtus.Pro - 2:1
Maps: de_Mirage, de_Cobblestone, de_Overpass
MVP:
Janusz "snax" Pogorzelski
Virtus.Pro was the hot favourite coming into this, making Splyce the underdog team with little chance of victory. In spite of the odds, Splyce started off with a pistol round win, but were unable to follow that up and won a mere 5 rounds in the first half as the terrorists. In the second half they were able to lock the sites down properly and brought it back to 14:13 in their favour, but once again, the Polish squad did not let go of the match and clawed their way back. With the last three rounds in the bag, they took the first map 16:14.
As sad as this loss was for Splyce, they came back even stronger. On Cobblestone, they took the first half 10:5 in their favour, as the Virtus.Pro defence wasn't unable to keep up with them. In the second half, the Polish team attempted a comeback and actually kept the momentum for quite a few rounds, but the NA squad had an answer and took the map 16:11.
The last map of this series, Overpass, could potentially have been the scene of a shocking upset, but VP prevailed. Overall it was their game and it would have been considerably closer had they not made mistakes at 15:7. Eventually they took the later four rounds to close out a series that could have been much worse for them had Splyce taken the first map.
Team Dignitas vs
Selfless Gaming - 9:6, 7:0 (16:6); 13:2, 3:3 (16:5)
Winner: 
Team Dignitas - 2:0
Maps: de_Inferno, de_Mirage
MVP:
 Kristian "k0nfig" Wienecke
These two matches were largely unspectacular, as despite some minor round upsets the NA team was unable to get anything going against the Danes. The 9:6 half in favour of the CT Dignitas implied that there were still chances for Selfless to put up a fight, but absolutely nothing that followed back that idea up.
This demeaning loss transferred over to Mirage, on which the Danish team made a 13-2 half as terrorists. Despite their best efforts, Selfless were unable to acquire more than four rounds to add to their overall score, which meant a 16:5 loss and a real beating down as they headed to the elimination bracket.
HellRaisers vs.
OpTic Gaming - 5:10, 3:6 (8:16); 10:5, 6:3 (16:8); 13:2, 3:1 (16:3)
Winner: 
HellRaisers - 2:1
Maps: de_Cobblestone, de_Cache, de_Overpass
MVP:
 Tomáš "oskar" Šťastný
HellRaisers have gone a bit quiet lately, whereas OpTic Gaming have risen up in the ESL Pro League and are looking hot with the addition of Òscar "mixwell" Cañellas. Indeed, OG had a much stronger game on Cobblestone, as they finished a 10:5 half on the terrorist side. With three straight rounds, HR attempted a comeback, but the NA team turned it around to win six subsequent rounds, ending the map on a 16:8 score line.
Cache presented the exact opposite, with OpTic looking lost, and it was HellRaisers who had control over the match. Their opponents only managed to get five rounds as terrorists whereas HR continued to transfer over their momentum after half time, only dropping eight rounds in total they stole the map with 16:8 themselves.
On Overpass this game was set for a conclusion, and considering the decisive score lines prior to this map everything was possible. But after a few rounds it became quite obvious that OG were basically running out of steam, as their defence could not hold strong against the CIS team's attacks. A 13:2 half and an eventual 16:3 win for HellRaisers ultimately proved them to be the higher skilled team in that match-up.
SK Gaming vs.
Selfless Gaming - 12:3, 4:0 (16:3); 14:1, 2:0 (16:1)
Winner: 
SK Gaming - 2:0
Maps: de_Overpass, de_Cache
MVP:
 Emil "Magiskb0Y" Reif
This match-up does not really deserve to be talked about extensively due to how one-sided it was. Emil "Magiskb0y" Reif had the game of his life and Selfless gave in to the ultimate choke. Nothing they tried came off, and they took just four rounds over two maps. Not a great way to lose a game, and definitely not a great way to exit a tournament.