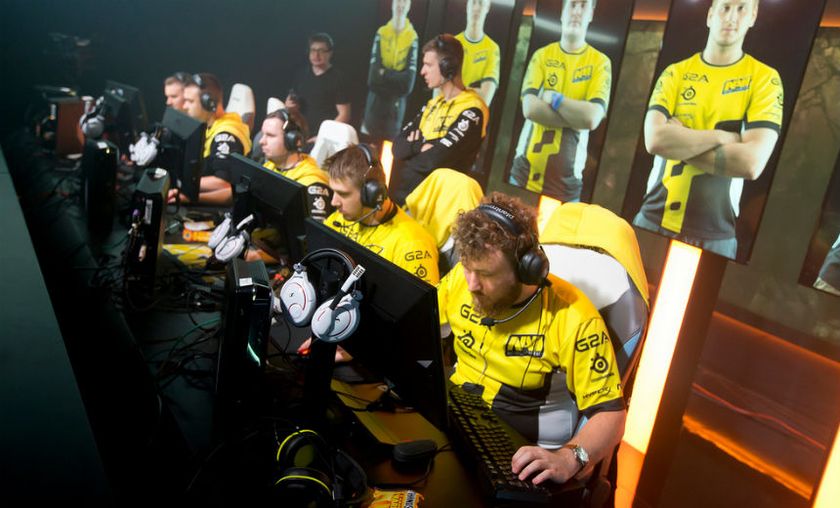 IEM Katowice 2016 team preview: Natus Vincere
Photo from teamliquid.net / Headine image by ESL FlickR/Carlton Beener
Na'Vi's starting roster:

Denis "seized" Kostin

Ioann "Edward" Sukhariev

Ladislav "GuardiaN" Kovács

Egor "flamie" Vasilyev

Daniil "Zeus" Teslenko
Recent accomplishments:
2nd at DreamHack Cluj-Napoca (major)
1st at Intel Extreme Masters San Jose
2nd at ESL ESEA Pro League Season II
2nd at Starladder StarSeries Finals
1st at DreamHack Leipzig
Brief overview:
Natus Vincere are one of the strong contenders of the title for the most tactical team in CS:GO and perhaps they are. Reknown for their slow, methodical gameplay, they have earned respect and overall probably even fear from their opponents. There is but one disadvantage that hinders them from claiming more than just a top five spot and ironically it is their trademark characteristic. The methodical executions work against most teams, but not against fnatic. Twice they have fallen to them in tournament finals in just the last quarter of a year, and this has to do with that very play style. Over the course of a round the team attempts to zone out map areas, read where enemies are by knowing where they are not. This all costs time but at a certain timer mark, the executions begin and leave nobody unscathed.
Well nobody except fnatic. It has become a common thing to see Na'Vi run down the timer to something like 20 seconds and then attempt to rush a bomb site. In doing so, they mostly lack time to check the site correctly and have to plant even when enemies are still close around. This way, fnatic managed to claw back from a 12-3 deficit on Inferno, simply because the CIS team did not leave any real time for them to properly enter a site and the Swedes capitalized on that in every important gun round. What is it that hold Natus Vincere back? Probably it is fear, at least it is respect. It is almost as if they were playing over-tactical, they hesitate to push further until the clock has run down and they have virtually not gained any map control. In that case, that particular matchup, it suit them more to let their star players loose a bit. flamie can turn whole rounds around with insane clutches, multi-kills and in general displays some of the best raw aim there is out there.
Another deeply dangerous problem in theory is their dependence on their AWPer. Much like Snax on Virtus.Pro, GuardiaN is the very linchpin of Na'Vi's success,. If he shows up, he is able to do most of the work if needed. His absolutely crazy sniper rifle is as beautiful to watch as it is nerve-smashing to play against. In the matches that he does not show up, Natus Vincere have a much harder time, or, against fnatic in particular, get crushed. So in theory this is a big issue, but in reality it is not that big of a problem at all, because he always shows up. Well, almost always.
In Luminosity Gaming, they have found a worthy enemy. In the past three months, this has been one of the most exciting matchups to watch, two tactical teams clashing. Who can outplay whom? There is no team really setting itself on top of the other in that couple.
If Natus Vincere were to tackle their mental blockade against fnatic, if they were to work a little on their dependence from said AWPer, there would be no team stopping them. And, in fact, the amount of teams who are able to do so at the very moment is close to zero. So be sure to watch them play at IEM: Katowice 2016, because they will have both fnatic and Luminosity in their starting group!
Fun facts:
They hold the record for most prize money in the original Counter Strike in one year, about $220k in 2010.
Sergey "starix" Ischuk used to be a player for them just one year ago. He is now their coach and in that purpose also delivers as an in-game shot caller.
GuardiaN was voted as best AWPer here at the GosuGamers Awards 2015 by both crew and community.