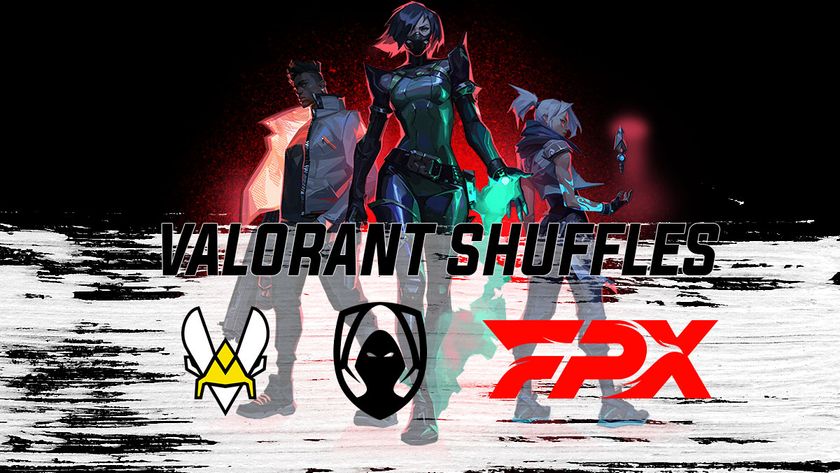 Valorant Shuffle – LoWkii parts ways with Vitality, FPX opens a team in China
As we move into the last stages of VCT Challengers 3, roster changes are expected.
The VCT Challengers 3 is currently underway, where teams from around the world are looking to get a slot at Masters Berlin – the last chance for them to qualify for the VCT Championship slated to be held at the end of the year. In the meantime, some teams are planning for their long-term strategy for VALORANT, and some player rearranging are in motion.
---
Team Vitality has confirmed that they have parted ways with Theo "LoWkii" Techene. The player has been with the team since last March, and now plans to spend time with his family.
"Today we say goodbye to our VALORANT player (LoWkii), thank you for everything and for your good mood! Good luck for the future."
The team also said that plans are afoot for updates to the roster in the near future.
With LoWikii's departure, the team now consists of:
---
Team Envy ropes in JACCOB "YAY" WHITEAKER
Team Envy meanwhile, announces that they are singing Jaccob "yay" Whiteaker to its Valorant team. With the signing official, he will be playing for the team in the playoff against TSM is coming 11 August.
With the signing of yay, Team Envy has decided to put Anthony "mummAy" DiPaolo to a reserve role.
Previously, yaya was with Andbox and he delivers good results with the team. The current roster for Envy is:
---
Heretics is keeping ardiss on the bench due to medial leave
Herectics has confirmed with Ardis "ardiis" Svarenieks that he will now be benched after the VALORANT player spent the last few weeks in the hospital due to medical leave. Adriss came to Herectics from G2 in June but had to stop in July due to health issues. He was replaced with Amine "Amilwa" Saidi who will be the official fifth for the team moving forward.
In a tweetlonger post, he said:
" After a few rough weeks for me in hospital I came back to find out that Heretics wanna continue with the current five they have now… Ready to grind with the right project, flexible player (can play anything -smokes) and honestly just wanna get back to winning again. I am still under contract with Heretics but I can explore options."
As teams are rebuilding their team after the Playopffs for VCT Challengers, some will want to find experienced players to slot into their roster – ardiss may just fit their bill.
---
FunPlus Phoenix are building their own VALORANT team in China
FunPlus Phoenix (FPX) is currently recruiting players for their own VALORANT team in China, according to an official post on their Weibo account.
The team is looking for players at least 16 years old, and with at least Radiant rank in the game. At the same time, the team also said they prefer players who already have CS:GO or VALORANT experience.
If the team is built, they will join FPX's CS:GO and VALORANT team in Europe.
This will not be the first time FPX started their own team in China – they have a successful League of Legends roster in 2017. The team joined LPL for 2018, and won the World Championship over G2 Esports in 2019.
Of course, the question needs to be asked – why is FPX looking for the team right now, when the game is not in China now. Riot has successfully registered trademarks and copyrights for the game, but it still needs to be approved by the Chinese government.
The new frontier for VALORANT may just be China.