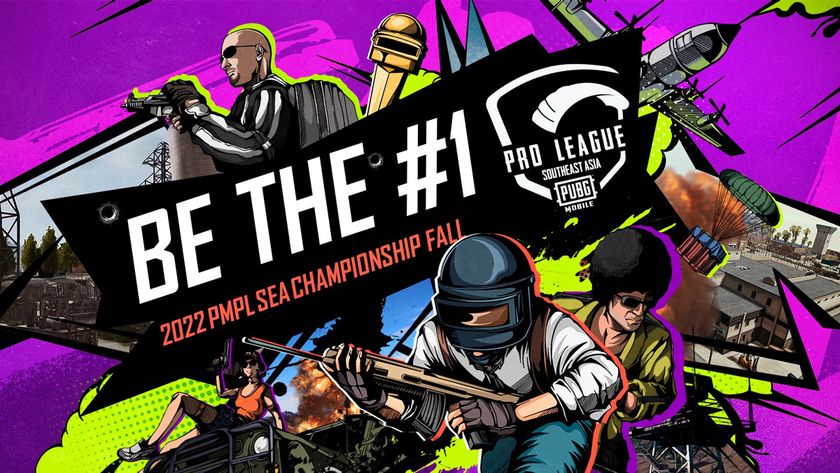 Everything you should know about PUBG Mobile PMPL - SEA Championship Fall 2022
Image: Krafton
The PUBG Mobile Pro League - SEA Championship is upon us, and we've got all the details you need to tune in. 
A new PUBG Mobile tournament is starting up this week, and we've got all the information you need to keep track of the action. The PUBG Mobile Pro League (PMPL) - Southeast Asia Championship Fall 2022 is exactly what it sounds like: a PMPL Regional Championship for Southeast Asia, taking place over the course of four weeks with its finals set for late October. The top five teams emerging from the finals will qualify for PUBG Mobile Global Championship 2022, so there's a lot on the line for these competitors. 
Participants
For a slice of the tournament's $200,000 prize pool and a chance to qualify for the PUBG Mobile Global Championship 2022 tournament, a total of 20 teams have joined the competition. These teams come from various 2022 PMPL tournaments, including the SEA Championship Spring 2022, Thailand Fall 2022, Indonesia Fall 2022, MY/SG/PH Fall 2022, Vietnam Fall 2022 and SEA Play-in. 
These teams are:
D'Xavier (Vietnam)
Eagle Esports (Vietnam)
BN United (Vietnam)
Box Gaming (Vietnam)
ShineLikeDiamond (Vietnam)
Vampire Esports (Thailand)
TEM Entertainment (Thailand)
The Infinity (Thailand)
FaZe Clan (Thailand)
Bacon Time (Thailand)
Buriram United Esports (Thailand)
Genesis Dogma GIDS (Indonesia)
Alter Ego LIMAX (Indonesia)
BOOM Esports (Indonesia)
NFT Esports (Indonesia)
Don't Break Dreams (Malaysia)
Geek Fam (Malaysia)
SEM9 (Malaysia)
4Rivals (Malaysia)
Yodoo Alliance (Malaysia)
Format
Here's how it works: the tournament's SEA League begins on September 28 and ends on October 16, with all 20 teams divided into five groups for a series of intense matches. This stage will roll out over the course of three weeks, and the teams will participate in 25 matches every week and five matches per day. The five groups will play four matches per day in a Round-Robin format - which totals up to 20 matches every week. At the end of these three weeks of competition, the top 16 teams will qualify for the SEA Finals. 
The SEA Finals only go from October 21 to 23, but they're going to be intense. The 16 qualifying teams will duke it out in 18 matches in total, playing six matches each day. As I've mentioned before, the top five teams making it out of the finals will qualify for the PUBG Mobile Global Championship 2022, the final event to cap off this year's PUBG Mobile competitive season with a total prize pool of US$4 million. 
Where can I watch this madness?
The PUBG Mobile Pro League - Southeast Asia Championship Fall 2022 will be livestreamed on PUBG Mobile's official YouTube channel. The tournament has been organised by Krafton, Level Infinite and VSPN.