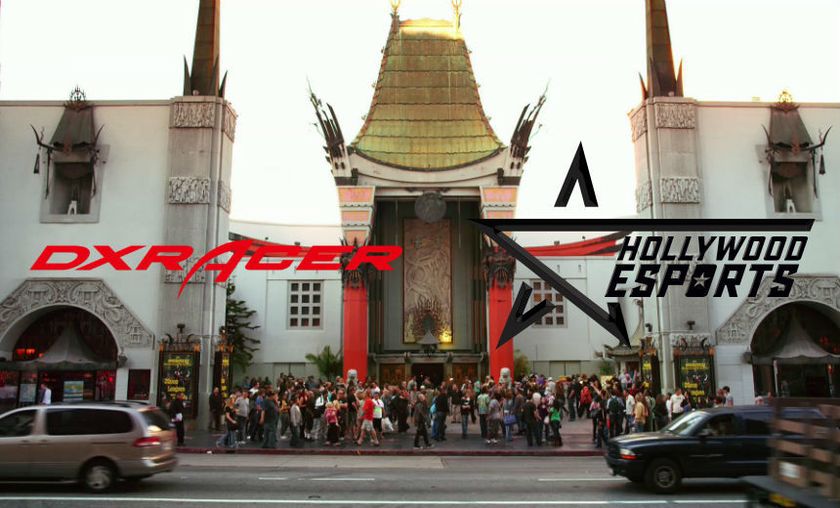 DXRacer and Hollywood Esports Present the Overwatch 3v3 series at E3
Going to be in California for E3? Want to make some cash on the side? We gladly present DXRacer and Hollywood Esports' Overwatch 3v3 tournament series!
E3, video gaming's biggest convention, takes on Los Angeles at the Los Angeles Convention Center June 13th to the 15th. With gamers and fans flooding in from all over the world to check out the newest releases and news from the biggest gaming publishers, the Electronic Entertainment Expo looks to be the place to be in the next week. While Overwatch will probably not take center stage, early announcements of a showmatch between Overwatch World Cup participants, Team USA and Team Canada, did whet the appetite of quite a few of us for more competitive Overwatch action.
Lucky for you, DXRacer and Hollywood Esports have teamed up for a daily
$500 3v3 tournament
at the DXRacer booth (#317).
The qualifier system is as follows:
 
Four teams at a time will compete in a double elimination bracket, where winning two BO5s in a row will give you the opportunity to participate in the 3v3 Finals hosted by the MediaMation booth (#3233) at the end of each day. Depending on the number of qualifying teams throughout the day, the final bracket will be a series of Bo3, Bo5s, or Bo7s to determine the final winner.  The winners will have the opportunity to challenge the Hollywood Hammers in a "Bonus Round" for extra prizes, while the other participants are welcome to try again on a later date.
 
The schedule for the qualifiers at the DXRacer booth are:
 
Tuesday (6/14): ~2-4pm PST
Wednesday (6/15): ~2-4pm PST
Thursday (6/16): ~1-3pm PST
With oppotunities everyday, the odds of winning are extremely high, so be sure to check out the DXRacer booth to not only play in the tournaments, but meet the Hollywood Hammers in their hometown.
More information can be found here. 
Will we be seeing you in LA? Excited to see what Overwatch news will be announced at E3? Let us know in the comments
For more competitive Overwatch news, follow us on Twitter @GosuOverwatch.