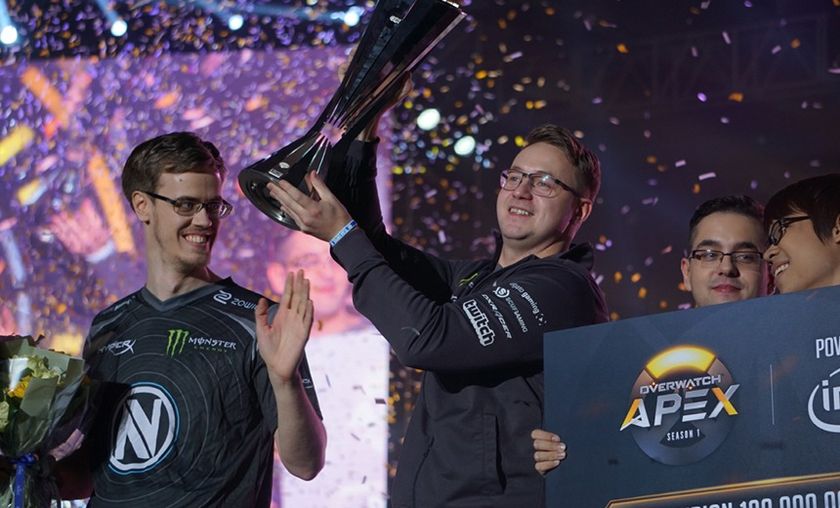 Find out what APEX groups EnVy and Rogue have been placed in
As APEX Season 3 gets closer and closer, we are learning more and more about what we can expect this time around.
Yesterday we finally got confirmation of the two Western teams being invited to APEX' Season 3: Rogue and EnVyUs. We also got to see the way all 16 teams were divided over the first stage's groups. But what we didn't know until today was where in those groups Rogue and nV would be placed.
Group A is the clear group of death this time around, and Rogue is (un)fortunate enough to be placed in it. Lunatic Hai will be the favorites to win the entire tournament, after their recent Season 2 victory, and are therefore expected to become the group winner. Kongdoo Panthera is ready with their newly constructed roster, and Mighty was one of the highlights of the challenger series which has gotten them promoted to the pro league. So yeah, Rogue has a lot of good games to look forward to:
EnVyUs is therefore placed in Group D, the group with the last open spot. They have a significantly easier first phase this time around. This slow start might either help them get ready for the bigger names, or it might make them unprepared for matching the play of the playoffs.
As stated, only two teams will represent North-America/Europe this time around, but don't let this stop you from tuning in every week starting April 28th!
For more competitive Overwatch news, follow us @GosuOverwatch.