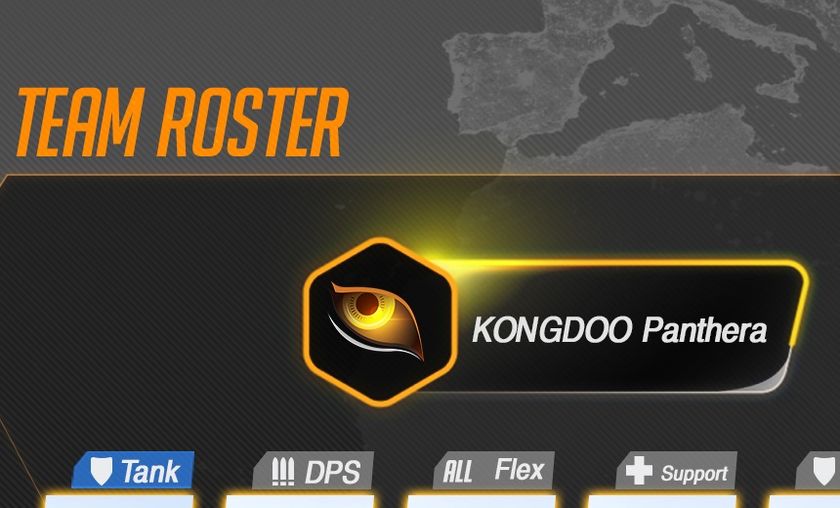 KongDoo announces changes to both their Overwatch rosters
Korea's Kongdoo organization has shared their rosters' changes ahead of OGN APEX Season 3.
If you follow Korean Overwatch at all, most accessible through the APEX Leagues, you will have heard of the Kongdoo name. Both Kongdoo Panthera and Kongdoo Uncia have been sources of great play in the past months, as two top 5 Korean teams. In fact, the two rosters were each one match win away from making it to the Season 2 Playoffs.
Making it that far in the last season has guaranteed them both a spot in Season 3's pro league, which will kick off April 28th. In order to top their previous accomplishments, the team management has made quite a few significant changes to the rosters: 
As shown, Kongdoo Panthera will have to adapt to a role swap as well as two new players. Birdring has moved over from the Uncia roster, so is a familiar player, while Void is the brand new tank player for the team and the organization.
In order to make up for losing Birdring, as well as releasing Lucid to join Afreeca Blue, Uncia has taken on three new players. It is interesting to note that Uncia has chosen to invest in a 7th player to round out their roster, getting a dedicated stand-in which could be used in a strategical matter as well.
In less than 2 weeks, we will get to see these newly updated rosters in action. Time to fit in one more amazing APEX before the official Overwatch League truly kicks off!
For more Overwatch news, follow us @GosuOverwatch.