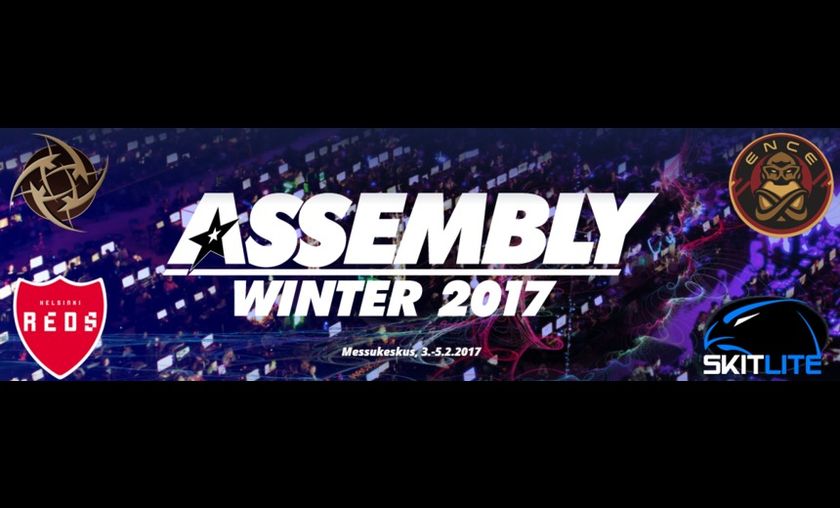 Assembly Overwatch Tournament to be featured in Finland
Four Finnish teams gather February 3rd - 4th in Helsinki to compete in Assembly Winter 2017.
Assembly Winter 2017 at the Helsinki Convention & Exhibition Centre in Finland will hold a professional Overwatch tournament. Four Finnish teams, Ninjas in Pyjamas, Helsinki REDS, ENCE eSports, and SkitLite, will compete for a €5,000 prize pool. Each match is in double elimination format and will be best-of-5. Matches will be played on a stage dedicated for Overwatch and will be streamed and commented in Finnish. Talent includes Jokke "Puuppi" Saarinen and Tomi "Tombha" Rinne as commentators. Assembly will also be open to community streams to stream the event in other languages. Interested communities can apply with this form.
 
When:
 
Feb 3rd: 5:00 AM PST/ 8:00 AM EST/ 14:00 CET

Feb 4th: 3:00 AM PST/ 6:00 AM EST/ 12:00 CET
Prize Pool:
 
€5,000
 

1. €3,000

2. €1,400

3. €600
Where:
 
More information, full schedule and ticketing can be found on the Assembly Website. Though this is a small invitational, the Overwatch scene is growing steadily, which could mean that next Assembly will feature other teams later on. For now, this is the time to shine for three of these four Finnish teams as they face up against the top 4th ranked team, NiP.
Follow us @GosuOverwatch for more competitive Overwatch news.