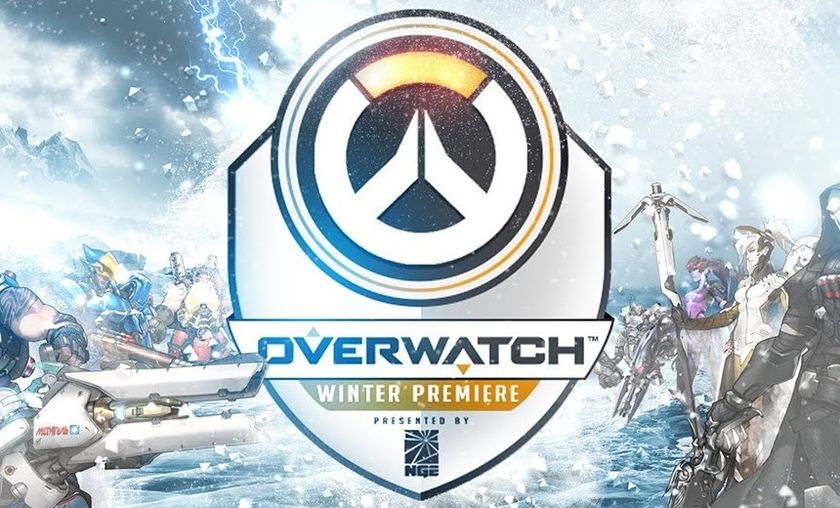 Overwatch Winter Premiere group stage set to begin today
The Overwatch Winter Premiere, featuring 5 of the top 8 North American teams and a $100,000 prize pool is set to begin in just a few hours. Some of the best North America has to offer will battle it out for their piece of 2017's first eSports pie. 
The Overwatch Winter Premiere, the first North American tournament of 2017, is set to resume in just a few hours. As we announced early last month, North America's best went through a vigorous qualification process until they were narrowed down to 8. Those that qualified, which include 4 of the top 8 squads in North America, will play through two round robin group stages until only 4 teams remain. The final four will move on to play in a single elimination LAN. While Cloud9 and Fnatic both qualified, they have made the decision to drop out, and so replacements have been found.
When:
 
3:30 PM PST/6:30 PM EST/0:30 CET

Prize Pool:
 
$100,000
1. $40,000
2. $20,000
3-4. $12,000
5-6. $5,000
7-8. $3,000
Where:
 
Team
M
W
D
L
P

7
6
0
1
18

7
5
0
2
15

7
4
0
3
12

7
4
0
3
12

7
4
0
3
12

7
3
0
4
9

7
2
0
5
6

7
0
0
7
0
Matches and results
Established top team FaZe (Fnatic's replacement) will open the group stage against up-and-comers Kingdom eSports, who since October have shown increasingly good performances against top teams. Following that will be Luminosity taking on Citizen7, one of the more unknown teams that has taken up Cloud9's position who have reportedly dropped out to play in other events). To wrap up the first day of matches we'll have compLexity vs Kungarna and Team Liquid vs Immortals. Both matches will have something to watch out for, compLexity is no doubt looking to continue their dominant run of form from last month. Team Liquid will be looking to regain some stability in 2017 and starting off strong in their first match of the year is a good way to do that.
This will be a tournament to look out for as all 8 teams will be fighting tooth and nail for their piece of the $100,000 pie.
Follow us on Twitter @GosuOverwatch for more competitive Overwatch news and coverage from around the world.