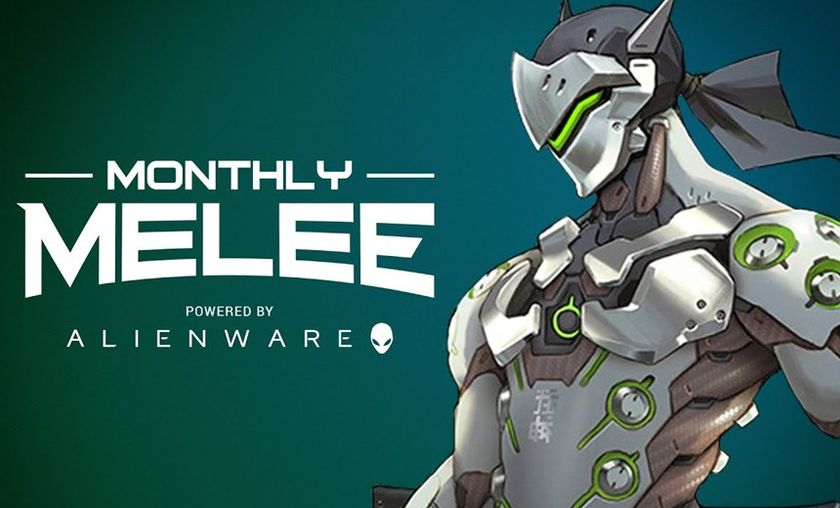 Splyce impress, Luminosity flounder in day 1 of the Alienware Monthly Melee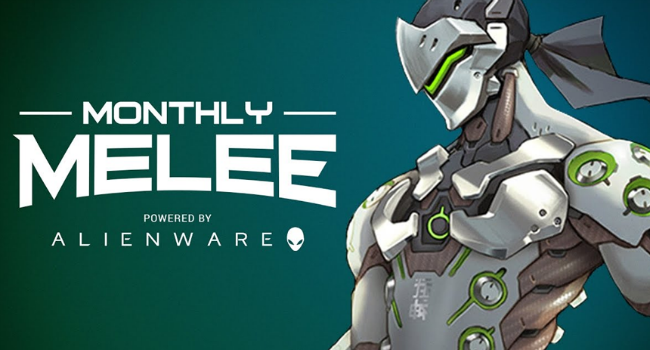 With North America still wide open, Cloud9 and Kingdom won their groups in the opening day of the two-day tournament.
Event Hub
October was a month of tumult in the North American region. It started with Cloud9 testing out a new roster and ended with fnatic parting ways with iddqd. The storyline of the last two Alienware Monthly Melees was "who will emerge from the chaos and claim a spot among the region's elite", and we may be further away from that answer than we were a month ago.
EnVyUs and NRG are still in Korea, fnatic are still avoiding the Monthly Melee, and that still leaves the door wide open for one of the eight invited teams to carve out a statement victory. The narrative might be going stale, but the play is only getting more exciting. And with a $5,000 prize pool on the line, more than a statement is at stake.
Day one of the tournament opened with what many viewers thought would be the day's marquee matchup: Cloud9 with their now-solidified roster versus a newly Canadian Luminosity. Both teams made recent statements of intent by bringing their European players to live in North America, and this would be only the second ever meeting between the two teams (the last was a 2-0 for C9 in March). LG kept it close, but C9 took a solid 2-0. On Nepal, the second map, we saw two of the group's big stories: C9's Surefour running an impressive Bastion (which he'd done before, and would repeat versus Selfless) and Luminosity looking… off (they also lost to Immortals and Selfless).
The third story of Group A was Immortals, who have looked the best they've looked since being signed (they were picked up by their org right before the Overwatch Open). Led by Agilities and GrimReality, they had the technical skill to go toe to toe with Cloud9. They were held back by a pair of careless errors – twice not keeping people on the payload in overtime – and by a few wasted ults. But despite losing the match 0-2, Immortals looked extremely impressive. If they can iron out their concentration lapses, they could be seeing deep runs in LAN events in their future.
Group B opened with another great matchup. LAN veterans Liquid faced off against Kingdom, who have made a name for themselves in recent Alienware Monthly Melees. Their matchup opened on Lijiang, and Liquid took after the match went to 99%-99% on a fifth round. Kingdom then took the match to Nepal, which they won themselves in a five match series. Route 66 was the decider, and Kingdom held Liquid to before the first point, opening the door for a relatively easy capture to take the series.
Next up against Liquid was Splyce, which was debuting several roster changes. Only Pyyyour and Shrugger remained from the team that took part in the Overwatch Open. Joining them were former OWKings players Twidi and Adetonian, as well as Moffitt and Graceful. Lijiang was again the opener, and this time it was Splyce that took it after five rounds. After a draw on Numbani, it almost looked like there'd be a second draw on Anubis, but heroics from shrugger on Genji led Splyce to take the map and the series.
The story of group B was the underdogs winning out. Both of Splyce and Kingdom beat Liquid and Tempo Storm. With their previous Alienware Montlhly successes, Kingdom's success wasn't a shock, but Splyce's success certainly was. Splyce made it to the Overwatch Open, but were the event's punching bag, bowed out quickly, and hadn't been a challenger at a high level since.
It was only fitting that the two would face off in the last match of the evening. The teams banned out so that the entire map pool was King of the Hill. While the casting team thought that Kingdom had won the draft, Splyce took Nepal 3-1 and an early lead in the series. Kingdom responded with a quick 3-0 on Lijiang, sending the teams to Ilios to decide the winner. That map went to Kingdom 3-1, giving Kingdom the series 2-1. Heroics from Wolf on DPS were a staple of Kingdom's late resurgence. 
While both Kingdom and Splyce looked impressive, Cloud9 entered the tournament as favorites and will go into day two as favorites as well. A more complete team, you can expect them to ban out King of the Hill and force the group B teams to play on map modes that they're less comfortable with. Day 2's action starts at 2 PM PST/5 PM EST/11 PM CEST on twitch.tv/gosutv_ow.
For more competitive Overwatch news, follow @GosuOverwatch.