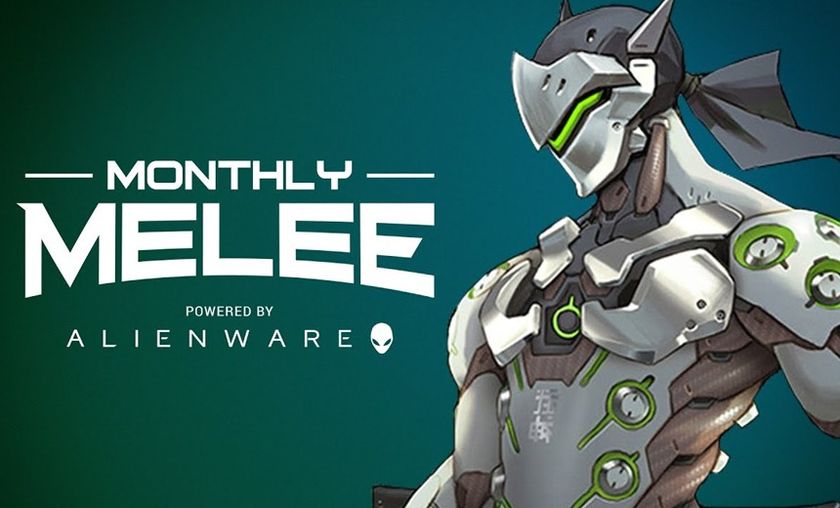 Kingdom and FaZe win their groups in day one of the Alienware Monthly Melee
The first day of the two-day event saw Kingdom put on a surprise performance and FaZe's ShaDowBurn put on a show.
Event Hub
The second Alienware Monthly Melee of October kicked off last night. As with the last Melee, regional giants EnVyUs and fnatic were not in attendance, opening the door for a grab bag of rebuilding elite teams and recently signed mid-tier teams to contest for the $5,000 prize pool.
Many teams rolled into the event with roster changes. Roolf, formerly of Method, was trialing for Cloud9. Method filled the position with Dogman. FaZe picked up former Cloud9 support Grego, who was in for z0mbs, and Immortals had Chance standing in for Jer.
In Group A, Kingdom, Cloud9, and RiseNation each went 2-1 in the group phase. Kingdom went 5-2 on maps to win the group, including a 2-0 win over Cloud9. The other two went 4-3 on maps, with C9 taking second in the group due to their head-to-head result against Rise. Tempo went 1-6, taking their sole map off of C9.
The big story of the group was Kingdom's rapid improvement. In the last Monthly Melee, a mere two weeks ago, the then newly-signed Kingdom didn't win a single match. In fact, they came into this event 3-7 in their last ten matches. If they can sustain yesterday's results going into the knockout phase, they have a legitimate shot at winning the event.
For C9, one of the early favorites to win the event, the story was their struggle on king of the hill maps. All three of their dropped maps – the two to Kingdom and the one to Tempo – were on that map type.
In Group B, FaZe and Immortals both won their first two games, and faced off against each other in the evening's last match to decide the group. FaZe struggled in a close 2-1 against Method, whom Immortals crushed 2-0 with a pair of full holds, so it wouldn't have been unreasonable to give the edge to Immortals. However it was FaZe that proved stronger, taking the series 2-1.
The most dominant performance of Thursday evening belonged to FaZe's ShaDowBurn. In that tight opening game against Method, ShaDowBurn repeatedly put the team on his back. At times lacking for other options, FaZe nano-boosted ShaDowBurn's genji and trusted him to ravage Method's back line. ShaDowBurn delivered, several times, and then repeated his heroics against Immortals. It's the kind of performance that we've become used to from him, and is why ShaDowBurn is in the conversation for best projectile DPS player in the game.
The playoff stage begins today at 2 PM PST/5 PM EST/11 PM CEST, with surprise packages Kingdom and Immortals squaring off in one upper bracket game and early favorites Cloud9 and FaZe battling it out in the other. Denial will face a tough challenge in Rise in the lower bracket, while Method will look to bounce back against Tempo. You can tune in at twitch.tv/gosutv_ow.
For more competitive Overwatch news, follow @GosuOverwatch.