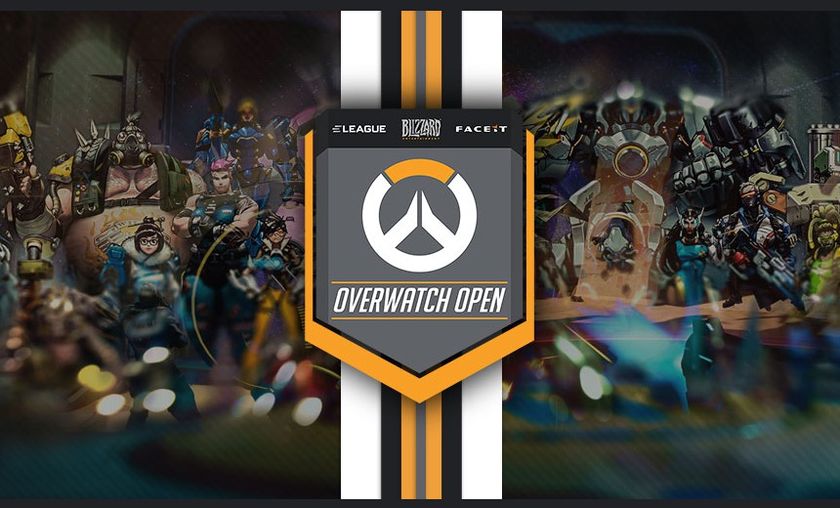 Take a look behind the scenes at ELEAGUE's production
The crew over at ELEAGUE has set up a photo gallery you can check out, full of BTS moments.
Sorry to remind you of the fact the Overwatch Open by ELEAGUE and FACEIT is officially over. We all loved the event and its LAN finals, but it is time to look again towards the future. Actually, let's postpone that for a second and enjoy some of the moments the EL crew shared on their Facebook.
The on-screen crew of the OW Open was larger than most other events we have had in our young scene. Besides permanent host Rachel "Seltzer"Quirico, permanent analyst Chris "Huk" Loranger and permanent interviewer Malik Forté, we had a total of 5 different casters that accompanied the matches on rotation: Alex "Goldenboy" Mendez, Matt "Mr. X" Morello, Anders "Anders" Blume, Auguste "Semmler" Massonnat and our own Andrew "ZP" Rush. The reason we just named all these people yet again, is so you get a feel of how the behind the scenes atmosphere must have been.



(Images courtesy of ELEAGUE)
The Overwatch Open truly set a standard when it comes to Overwatch event production that we will be trying to surpass for many months to come. More and more parties are starting to invest in similar studios, and both Blizzard themselves and Korean OGN will be hosting their own major events in the coming months, but we are still not certain even those will be able to match EL and FACEIT's joint venture.
Check out all of the photos over at the ELEAGUE Facebook. We strongly suggest it!
Follow us on Twitter @GosuOverwatch for more news and coverage from around the world.