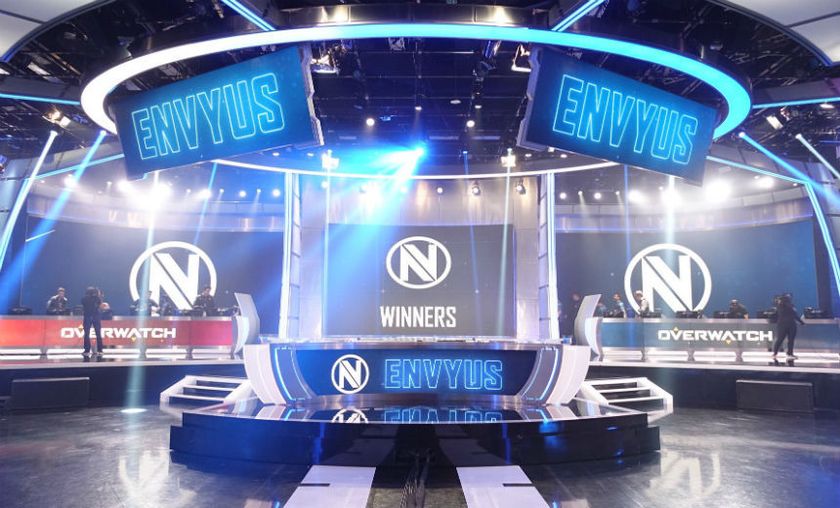 After 2 amazing days, the Overwatch Open now has its North American Grand Finalist!

Source: @TeamEnVyUs
The North American portion of the Overwatch Open just concluded, with one of the finalists for September 30th now decided. We'll get you up to speed on anything you missed from the last two days!
After just two days, we have a winner in the North American side of the bracket. The top two teams that advanced to the playoffs without a loss were Team EnVyUs and Fnatic, while Cloud9 and NRG managed to qualify through the lower bracket despite dropping their first matches of the tournament. Below are the results of the playoffs:
While Cloud9 managed to get their act together and qualify for the playoffs, they were unlucky enough to face EnVy in their first match. Cloud9 did manage to snag a victory on Hollywood, but EnVy eventually overpowered them to claim the first North American finals slot. Fnatic and NRG squared off afterwards in what turned out to be a one-sided match, with Fnatic taking it 3-0. Still, NRG showed growth by defeating Team Liquid after losing to them on day 1, and have plenty to look forward to.
Fnatic and EnVy did battle in the finals. Fnatic managed to full hold EnVy on King's Row—a feat that likely no other team could claim to have accomplished. Still, Team EnVyUs proved that they can forget tough losses by taking the next three maps from Fnatic, in order to claim the first spot in the grand finals.
The European segment of the tournament will commence on Wednesday, September 28th, at 7:00 PDT / 10:00 EDT / 16:00 CEST on twitch.tv/OverwatchOpen, while the European playoffs will be at the same time the following day. The finals of the tournament will be held and broadcasted on live TV on TBS, at 20:00 local time.
For more competitive Overwatch news, follow @GosuOverwatch.