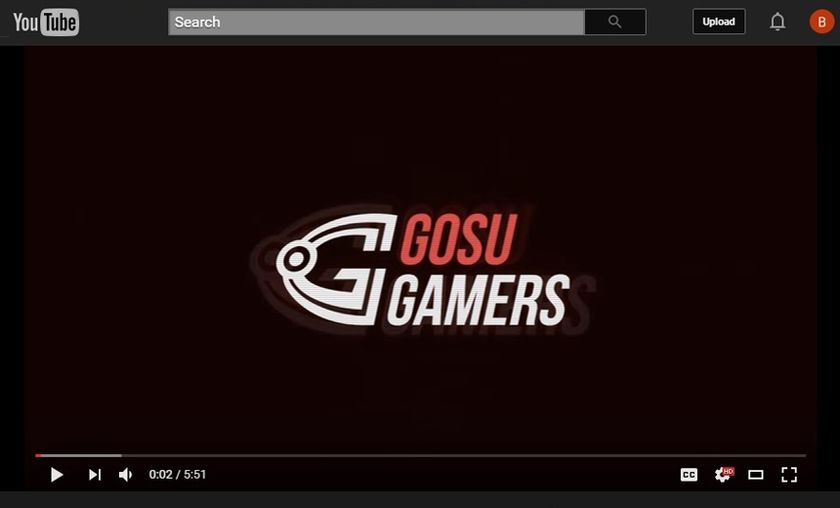 Have you seen our Youtube content? Help us improve
We have been hard at working creating all sorts of video content, but we are open to suggestions!
GosuGamers is a lot of things. A database of information, a portal for news and other articles, and a community of people that want to help support eSports scenes. Part of this includes our dedication to hosting events on our Twitch Channel. We recently announced the return of our GosuGamers, and those will be providing hours of entertainment every weekend.
For those who do not have the time to watch Twitch all weekend however, we do have an alternative: our YouTube. On our YT channel we upload all matches that have been broadcast on our own channel, and allow you to watch them at your own convenience. We also frequently upload other VODs of events, if organizations ask us to host their tournaments.
But, we do not just host these kinds of VODs on our YT. The editorial and video content team at GGnet are constantly working on other kinds of videos that we hope you enjoy. For instance, have you checked out some of Scr1be's interviews with pro players? Or some of the interviews ZP filmed at gamescom at the ESL Atlantic Showdown? Interviews are just one type of content we also produce.
Highlight reels are very popular, because who doesn't love a short and sweet summary of can-not-be-missed moments of tournaments. We have in the past, and will again starting next week, created highlight reels to accompany our own tournaments. 
We have also been working on our Short Cuts series, in which we aim to educate newer and more experienced players of different techniques that can be used on all the battlegrounds to get around just a bit more creatively and surprising to your opponents. We hope to keep providing these guides in the future as well.
The main point of this article however, is to ask for suggestions of what kind of video content you would like us to focus on. More interviews? More guides? More epic plays? We can provide. Please leave your suggestions in the comments below, or on Twitter, and we will take a look at them all.
For more competitive Overwatch news, follow us @GosuOverwatch.