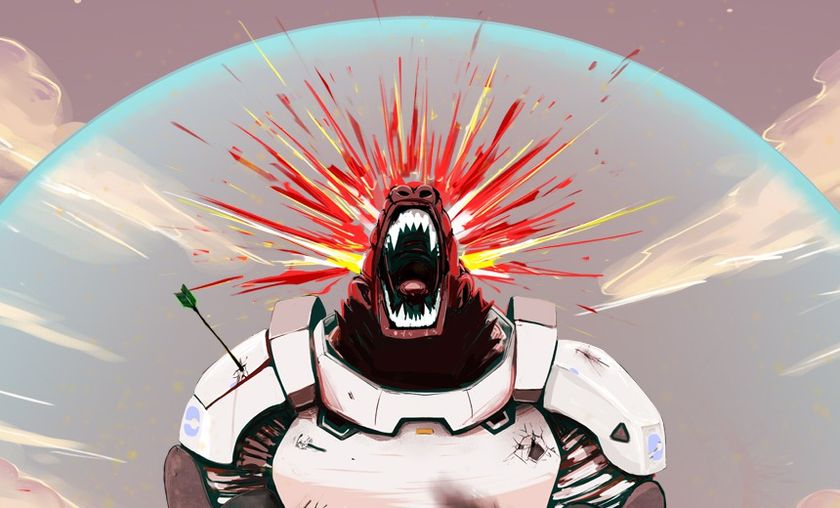 Monthly GosuRanking Review: European Edition (August)
Image courtesy of /u/stlemons, creativelyferalart.tumblr.com/
The month is coming to a close but as it goes let's take a look at how the European teams performed in what were arguably the biggest 30 days of Overwatch competition yet. 
August has been a wild ride, with huge tournaments and high stakes both online and on LAN. Europe was wide open in August, without the dominant EnVyUs towering over them like a behemoth. All good things, however, must come to an end. While we bid adieu to the last few lazy days of summer let's take a look at where teams have ended up in our GosuRankings.
Note: This article is a snapshot of where teams are in our GosuRankings as of August 28, 2016, we will release an updated ranking once the Overwatch Open has been completed.
There really isn't much to say about the current European juggernaut that hasn't been said already. When EnVyUs left for North America, the European crown was Reunited's to lose. They have ravaged the continent with their dominant play, going 13-1 this month. The only blemish on an otherwise perfect record was a loss to Rogue in the final of the Atlantic Showdown. This team has earned the number 1 spot.
Reunited's only blemish was Rogue's crowning jewel. Their victory at the Atlantic Showdown proved that not only could gods bleed, but they could be taken down entirely. These king slayers took down the number 1 ranked teams from both North America and Europe to win their second LAN. Led by the superstar play of TivQ and the new found form of aKm, they are poised to snatch the number 1 spot if Reunited isn't careful.
Misfits have been showing signs of being a top team for a while. Though they suffered a disappointing loss to new born Fnatic, their dominant runs in important qualifiers have boosted them significantly. Earlier this week they qualified for the Overwatch Open European regional playoffs and look to avenge their last LAN performance.
The perennial top 4 finishers have proven that they've still got it. August, however, was not as kind to them as July was. They collapsed out of the group stage of the Atlantic Showdown without winning a single game. The team has shown signs of life, making it out of groups in the OW Open European regionals. They'll have to pull off a serious return to form if they want to hold on to a top 4 spot for another month.
The reason why Diginitas' hold on a top 4 spot is so tenuous. Relative new comers to the scene, they narrowly missed qualifying for the Atlantic Showdown. They did not miss their chance a second time, however, and on top of qualifying for the OW Open, have won their group at the European regionals. It shouldn't surprise anyone if this team ends up in the top 4 very soon.
The mainly Eastern European team, led by Quake legends Cooler and Cypher, have been on an upswing lately. Like Luminosity, they were a hair away from qualifying for the Atlantic Showdown, losing to what is now Dignitas. In another interesting parallel, they both qualified for and won their group in the OW Open European regional. This team has little experience against top teams, however, and will need to prove they deserve to keep a spot in the top 8 moving forward.
The Finnish Phenoms are back at it again. After a rocky August, they managed to get it together in time for the biggest tournament of the year, getting out of a difficult group in the European regional. This has always been the team of unrealized potential, now is the time for them to realize it.
They are closed beta legends, former European royalty. That doesn't mean much today, however. They have frequently teased a return to their old form but have yet to deliver. After failing to qualify for the Atlantic showdown and barely putting up a fight in the European regional, it's safe to say their best days are a bit behind them. This team needs a major overhaul if it wants to stay in the top 8.
For more competitive Overwatch news, follow us @GosuOverwatch.