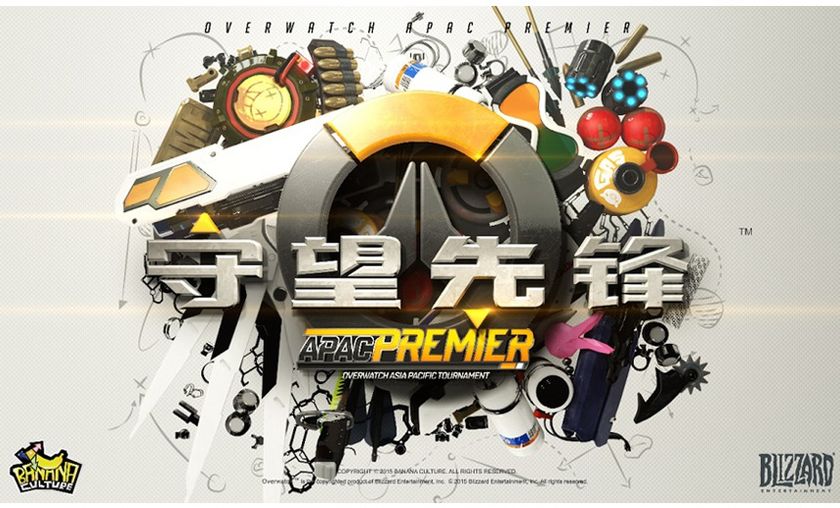 Banana Culture Announces 1.65 million CNY International Tournament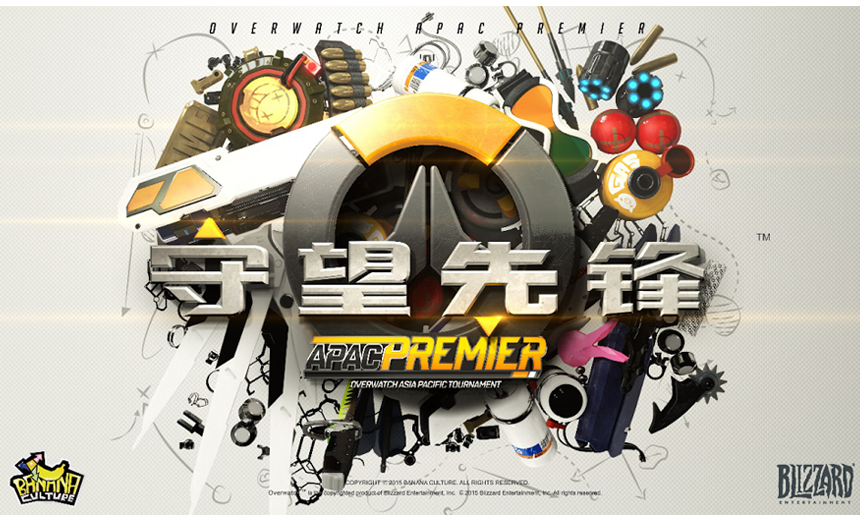 The clash between Asia and North America approaches with the announcement of the APAC Premier Tournament
Today, Banana Culture announced a 1.65 million CNY (~250,000 USD) tournament featuring teams from Asia and North America. This tournament is notable, as it will be the first officially licensed Overwatch tournament in China. This announcement comes off a noticeable growth in the Asian Overwatch scene with recent tournaments like China-Korea Megagame and the Nexus Cup.
The tournament itself will have 3 stages. The first stage will be a China regional online preliminaries, where 32 teams will compete for 4 spots in the online qualifier. This preliminary will feed into the regional qualifier where the four qualified teams will compete against twelve invited professional teams for six spots to compete against the six teams from North America, Korea, and Japan.
This tournament carries significant international implications, as it will be the first opportunity North America will have to keep against teams from the Asian region. While we have seen the likes of MVP in Gosugamers Weeklies, we will have the opportunity to be exposed to the rest of the scene. Beyond the first encounters, the international portion of the tournament will be played on LAN at the Hongqiao Tiandi Performing Arts Center. In a country where eSports draws huge crowds and huge investors, Overwatch can use this platform as an opportunity to extend its outreach.

The Online Preliminaries start September 8th to the 11th, with the Chinese Regionals being September 15th to October 2nd. The LAN final will be hosted from October 6th to the 16th.
For more competitive Overwatch news, follow us @GosuOverwatch.