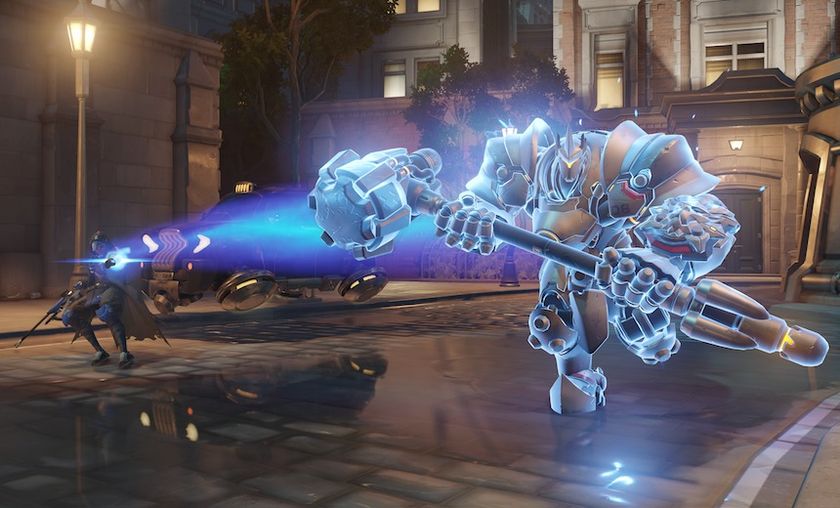 A Recap of Week 1 & 2 of the ESL Atlantic Showdown Qualifiers
We have reached the midpoint of the qualifier process. With 8 teams in each EU and NA decided for their respective regional qualifiers, let's catch you up to speed.
The Atlantic Showdown by ESL will be the biggest Overwatch tournament of probably the whole year. A $100,000 prizepool and an offline Finals at GamesCom have convinced all teams to play, both in Europe and in North America. We are currently in the middle of the preliminary qualifiers, and wanted to summarize the past 2 weeks for those who missed the broadcasts:
Qualifier Week 1
The first week of qualifiers saw the first wave of teams qualifier for their region finals. From the EU region, Misfits beat Prets to qualify; SG-1 qualified with an extremely strong performance over Melty eSports; ANOX made it to the regional final winning against OWKings.com; REUNITED rounded out the four with a series against Northern Gaming Blue.
The EU side was missing out on some notable names in the first week, mainly Creation and Rogue, but the depth of competition definitely outlined what looks to be an extremely exciting regional final. This qualifier outlined some of the rising talent with ANOX and SG-1 both grabbing spots against formidable opponents and Kyb having an extremely strong debut for REUNITED. If there is one game to take a look at, definitely check out SG-1's series against Melty eSports.
On the other side of the ocean, the NA qualifier showed EnVyUs winning 3-0 over Selfless; Northern Gaming Red taking an extremely close series 5-4 over Gale Force (now Code 7); Cloud 9 edging out Liquid 4-2; and Luminosity taking out nubris 4-3.
While the EU qualification matches could be called one-sided, NA's were a completely different story. Each set was extremely close matched, and we would be extremely hard pressed to outline a single one. With that being said, NG Red's amazing series against Code 7 was a great demonstration of two extremely exciting teams duking it out. Be sure to check out the VOD.
Qualifier Week 2
Luckily for fans of Overwatch, teams who did not qualify in the first week were given another opportunity in week 2. With many of the top teams already set in the regional finals, viewers were able to see many matchups they would not have been able to see otherwise.
In the EU qualifier, Rogue and Creation returned to great success, securing spots over Deathmatch Gang and Bikini Beach eSports, respectively. Northern Gaming Blue joined their NA brothers with a convincing 3-1 series over OWKings, our EU game of the week. Lastly, Melty eSports punched their tickets to the regional final over 2Stronk.
This week proved to be redemption time as NGBlue and Melty were able overcome their losses in the first week to qualify. Rogue and Creation were expected winners, and their strong performances indicate that the EU finals might be far more exciting than previously expected.
NA showcased how close the teams were at the summit. In a surprise qualification, Sea Algae qualified with a win over Brother. Liquid held off a surging 1Shot; Nubris won over Sodipop; and Code 7 made it in style over Colorado Clutch, our NA pick for Game of the Week.
With strong performances from Clutch, 1Shot, and Sodipop, the coming weeks look especially exciting for the North American region, while also leaving a little bit of a question of who will round out the region. As Sea Algae demonstrated, the field is open, and qualification is ripe for the taking.
Teams to Watch
The excitement continues for another two weeks, as we look for our final 16 teams. Of course, with many of the big names not competing, let's outline some teams to keep on your radar.
OWKings.com (EU)
Foiled twice at the qualification match, OWKings has much to prove at Qualifier 3. While they will come in as almost certain favorite, they will look to establish their position as an extremely strong contender for a position at Gamescom.
Prets (EU)
Prets has been extremely consistent in their showings, but have never really taken off. Look for this to be the launch pad event for them.
Colorado Clutch (NA)
It is hard to downplay how good Clutch is. After their extremely strong showing at the Agents Rising tournament, they have spent some time out of the spotlight and have emerged to reclaim their spot. Definitely look for them to make moves at the qualifiers.
Sodipop (NA)
After reaching the finals in GosuGamers Weekly NA #13, Sodipop is definitely a formidable team to have to play against, especially in the early stages. It wouldn't be a surprise to see them qualify, but viewers will be watching to see how high they can really peak.
GosuGamers will be continuing coverage of the ESL Atlantic Showdown Qualifiers, so stay tuned for more recaps and articles in the upcoming weeks as we build towards Gamescom in Cologne.
For more competitive Overwatch news, follow us @GosuOverwatch.