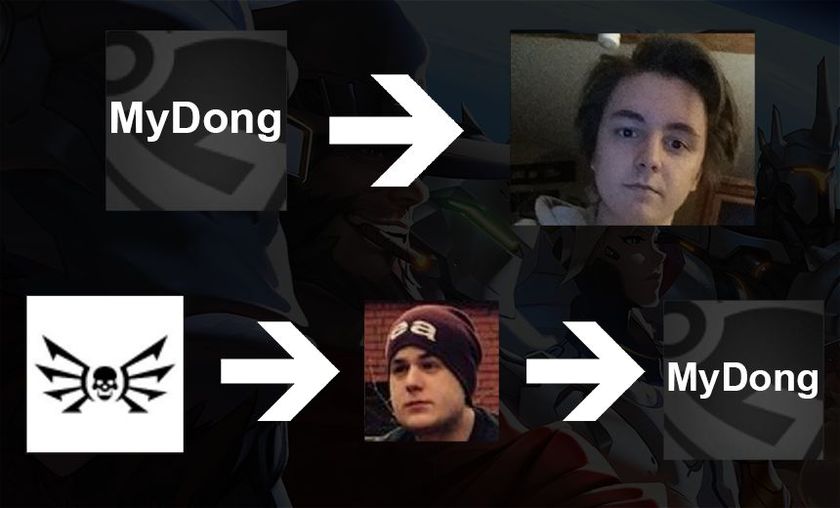 MyDong roster changes: Mendokusaii parts ways, replaced by iddqd
After being together for only a short while, Mendokusaii has left the roster of MyDong. iddqd of IMPULSE 11 will be replacing him. 
EDIT: The original version of this article stated that IMPULSE 11 has disbanded. That is not the case, they are staying together and will try to find a replacement for iddqd.
Despite placing first in the first tournament they played in, and achieving a high result in the second, flex player Lucas "Mendokusaii" Håkansson has left the roster of MyDong. His departure leaves a roster of Tviq, akm, unKOE, winz and Re1nforce.
The news comes as a surprise, as during his time on the team they achieved several impressive results, placing first in the GamersOrigin Overwatch Cup and 3rd/4th in ONLYWATCH. The team played their first official match on April 17th, only 6 days ago. The team currently ranks as the #6 Overwatch team.
Replacing Mendokusaii on MyDong will be dps player André "iddqd" Dahlström, who will be departing from IMPULSE 11. The remaining players, Zebbosai, Nevix, Hysterica, Vonethil, and Likely will stay together and look for a replacement for iddqd for now.
During iddqd's time on IMPULSE 11, the team had many consistent results, frequently placing 3rd and 4th in tournaments. Most notable was their lower bracket run during the One Nation of Gamers Invitational, where they managed to beat the odds and place 3rd after dropping into the lower bracket in the first round. IMPULSE 11 is currently ranked #11.
The teams and players involved had the following to say:
MendoKusaii: "I'm very thankful for the time I spent and experience I gained by playing with everyone, especially Tvique. I wish the team the best of luck in the future and I hope to cross paths with them again."
MyDong: "After a few weeks of playing together, the members of MyDong have decided to mutually part ways with Lucas "Mendokusaii" Håkansson as a player. The departure of Mendokusaii comes following both parties agreeing that Mendokusaii as a player couldn't shine and live up to his potential as much as desired in his role as flex player, and that he was deemed more fit to look for opportunities elsewhere.

All members of MyDong wish Mendokusaii the best of luck in finding suitable teammates in order for him to succeed, and we hope to cross paths in future Overwatch tournaments following the closed beta.

Replacing Mendokusaii in MyDong is André "iddqd" Dahlström, most recently known for playing in the Swedish team IMPULSE 11. Together with iddqd we'll restructure the team the most optimal way possible and when open beta returns we'll continue fighting for a top spot in competitive Overwatch."
IMPULSE 11.Likely: "Our future is still uncertain. We'll take a little bit of time to try and find a good replacement for iddqd. Whether or not that will work out, only time will tell. I can't really say much since we've neither decided that we're definitely going to keep going, nor that we're going to disband. We'll give it a shot, see how it goes. The players are now open for other options though. We wish iddqd the best of luck in all his future endeavors. We'll be looking forward to seeing what the future holds for him and his team."
As of right now Mendokusaii is a free agent. With only two days before the end of the closed beta, it is unlikely we will see a new team from him until after release. For now, IMPULSE 11 will look for a replacement for iddqd. MyDong will continue to play as a team going into release.
For more competitive Overwatch news and features, follow us @GosuOverwatch.