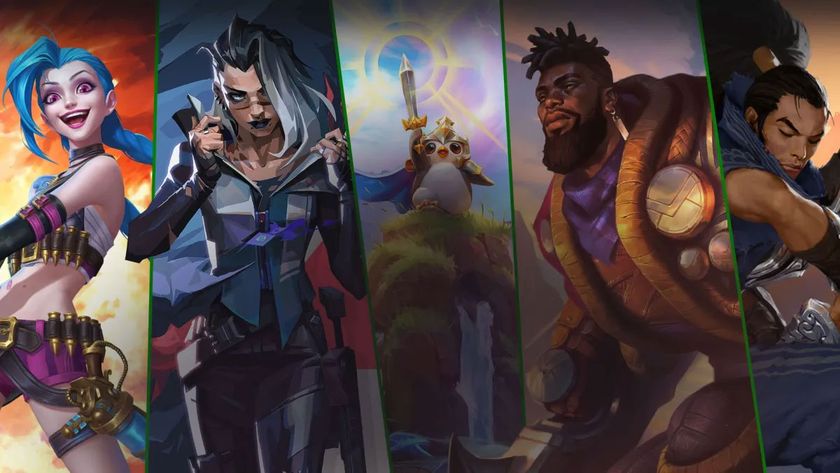 Riot Games is now officially on Game Pass – get every character for your account
Learn how to link your Game Pass to your favourite games.
If you remember earlier this year, we shared the news that Riot Games titles are coming to the Xbox Game Pass for subscribers to play with. Games such as League of Legends, League of Legends: Wild Rift, and Valorant will be available with every Game Pass subscription. Well, it is now officially available, and players can easily download the games via the Xbox app on the PC.
With the arrival, players will be able to get some sweet, sweet benefits when they link their games before 1 January 2023.
The benefits of Xbox Game Pass
Here are what benefits each game will receive:
Valorant
Unlock all current agents
Access to every new agent on release
20% Match XP Boost given to Battle Pass, Event Pass, and active Agent Contract progress
Pocket Sage Buddy
League of Legends
All 160+ champions
Access to every new champion as soon as they're released
20% XP boost
Masterwork Chest and Key
Teamfight Tactics
1-Star Rare Little Legend Tacticians
4 Arena Skins that are available until April 2023, and 1 Arena Skin on a monthly rotation thereafter
Little Legend Rare Egg
Legends of Runeterra
All cards in the Foundations Set
Prismatic Chest
League of Legends: Wild Rift 
All 80+ champions
Day-one access to every new champion as they're released
20% XP boost
Random Emote Chest
(From January onwards)
For Game Pass members in Hong Kong, Indonesia, Malaysia, the Philippines, Taiwan, Thailand, Singapore and Vietnam, benefits for League of Legends and Teamfight Tactics will begin unlocking in January 2023. Game Pass members in India will have access to all benefits starting today for the titles available in this market.
How to link your accounts
With the Game Pass, installing and playing a Riot game through the Xbox app on PC will automatically prompt you to link your Xbox and Riot Account or create a Riot Account if you don't have one yet. Once your accounts are linked, your benefits will be unlocked.
Steps to access the benefits:
Install the Xbox App on your PC and ensure its updated to the latest version
Open the Xbox app on PC and select any of Riot's games
Click Play or Install
From there, you'll be guided through the steps to creating a new Riot account if you don't already have one and link it with your Xbox profile
After linking your accounts, you'll receive a notification that your benefits are unlocked and ready to go. The unlocking process can take up to 24 hours, but once you receive the notification you can check out your hoard of unlocked content in your in-game collections with the Rewards Program indicator