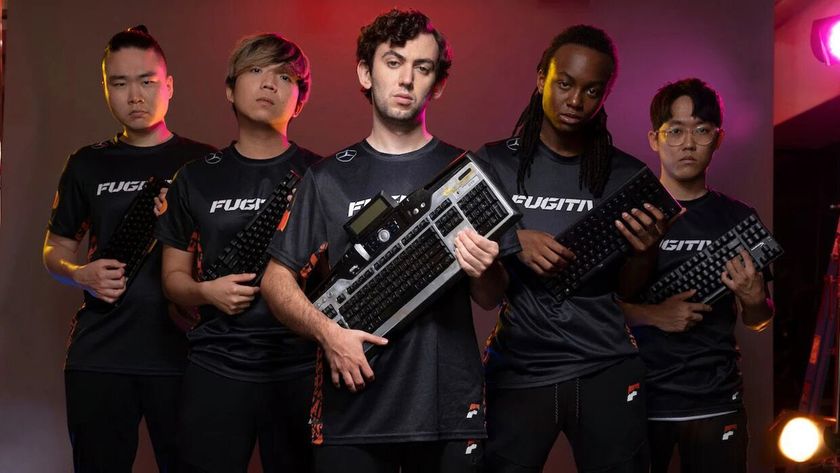 First trailer for Players reveals a League of Legends esports parody
Image: Paramount+
This mockumentary series follows a pro League of Legends esports team, while poking fun at the larger world of competitive gaming. 
Paramount+'s new TV show is a doozy for anyone following esports closely. Players is a mockumentary series that follows a team of professional League of Legends players descending into turmoil after a 17-year-old gaming prodigy joins their ranks. The series hits Paramount's streaming service on June 16.
Check out the reveal trailer below:
Players follows a fictional - and slightly over-the-top - professional League of Legends esports team called Fugitive, led by a 27-year-old veteran going by Creamcheese (Misha Brooks). Despite the group's early promise, Fugitive ends up stumbling through a career of close calls and heartbreaking losses. When the team sets out to pursue their first championship win, they add a new player to their ranks: the 17-year-old gaming prodigy Organizm. Organizm and Creamcheese don't get along however, and their clashing egos threaten to bring the team's championship run to an abrupt end. 
Like any parody, Players looks like a heightened version of the thing it's making fun of: competitive esports. The team may be fictional, but a lot of effort has clearly gone into making its career feel as real as possible. In the trailer, we see Fugitive going to the LCS, fighting it out on huge stages, and even get quite a bit of League gameplay scattered throughout. We'll probably see some games play out in the show, but whether or not they'll match the energy and excitement of the real thing is another matter. 
Players follows a standard formula for most fictional sports stories: experienced veteran clashes with a talented upstart. Eventually, the two bury the hatchet and hit the big-time together. The story might be predictable, but there's something to be said about how novel it is to see a mainstream show like this set in the world of esports. The series comes from the co-creators of Netflix's American Vandal, which was absolutely brilliant.  
The ten-episode first season will start streaming on Paramount+ on June 16. Unfortunately, the streaming service is only available in select regions for now, and Asia isn't one of them. This isn't the first TV series based on the games industry to hit mainstream streaming services, either. Mythic Quest similarly parodies the game development scene on Apple TV+, and it's pretty good too. Netflix is adapting a whole bunch of games to movies and TV show formats too.