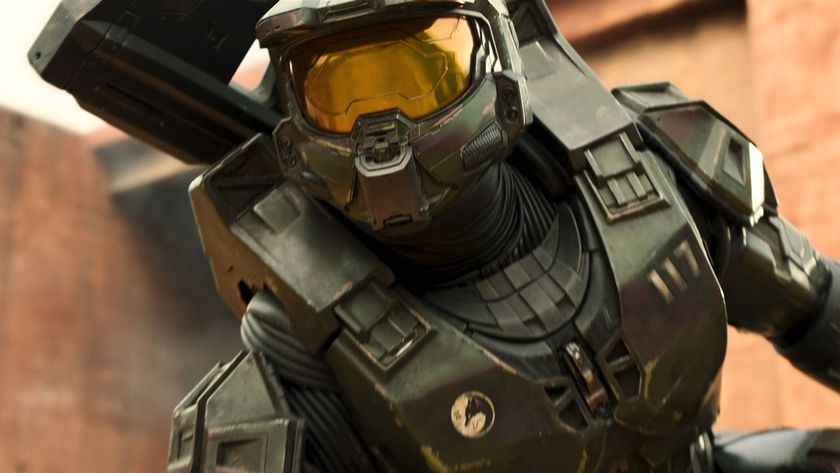 Paramount+'s Halo TV series has been renewed for a second season
Image: Paramount+
Master Chief's adventures will continue in Season 2 of Paramount's upcoming Halo TV series. 
Paramount+ has renewed its live-action Halo series for a second season, more than a month before its debut on the streaming service. The show is also reshuffling its behind-the-scenes creative talent ahead of Season 2's production.
Following the departure of Season 1's showrunner and writer Steven Kane, Paramount+ has announced David Wiener will step in to showrun Season 2. Wiener is best known for his work on TV shows like Brave New World and Fear the Walking Dead, and will also executive produce Halo moving forward.
Showtime Networks CEO David Nevins spoke about the renewal, saying, "This second-season pickup reflects the confidence we have in the power of this epic series to attract and engage viewers. HALO has been a great collaboration with Amblin and 343 Industries, and we are all grateful for the opportunity to continue it."
The Halo universe spans multiple videogames, spin-off titles and novels, so there is certainly a wealth of content for Paramount's series to pull from for seasons to come. The show's first season was originally produced for Showtime, before being moved to Paramount's streaming service. Season 1 will consist of nine episodes, set to premiere on Paramount+ on March 24, 2022. 
Halo stars Pablo Schreiber as the iconic supersoldier Master Chief, Jen Taylor as his AI companion, and Natascha McElhone as the scientist Dr. Catherine Halsey. The series acts as a standalone story that takes place in a timeline separate from the games, following Master Chief in the 26th century as he takes on the Covenant.