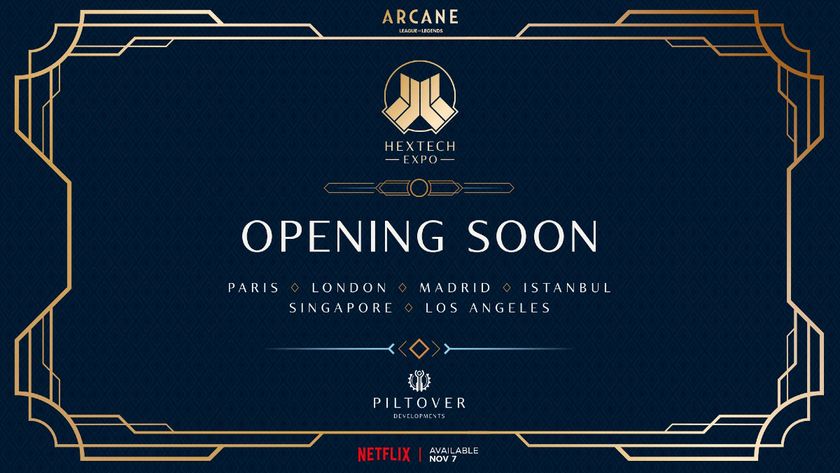 Riot Games introduces Hextech technology across various cities in conjunction with Arcane
Riot Games' highly-anticipated Netflix Original series, Arcane will be premiering on 7 November with various Hextech exhibitions around the world to go with the animated series.
A total of six cities across the globe will be playing co-host to the first-ever Hextech expo with interconnected exhibitions throughout the month of November. The exhibition kickstarts today in Paris for four days before moving on to other cities including London, Madrid, Instanbul, and Singapore before ending the global tour in Los Angeles.
These exhibits will feature Hextech technology, which is primarily found in Piltover. Also known as the City of Progress in both League of Legends and Arcane, Piltover was able to harness the power of magic through Hextech to create rare artifacts that wields monstrous power. With the launch starting in Paris and making its way around the globe, League of Legends fans will soon be able to interact with these rare artifacts in window displays.
"I don't want to jinx it. But we're confident our new stores will shatter any preconceptions fans have about Hextech - we're super, mega excited about what's to come at the end of each location"

Riot Games spokesperson.
Arcane Hextech Expo
Paris
4 - 7 November
London
6 - 9 November
Madrid
8 - 11 November
Istanbul
11 - 14 November
Singapore
14 - 17 November
Los Angeles
17 - 20 November
The stores in the selected countries will feature interactive augmented reality window displays, giving fans and on-lookers a glimpse into what Hextech is all about. As for the series, Arcane will be premiering on 7 November globally on Netflix with the first episode co-streamable on Twitch. This also comes a day after the grand finals of the League of Legends World Championship between DWG.KIA and EDward Gaming to see who will lift the Summoner's Cup.