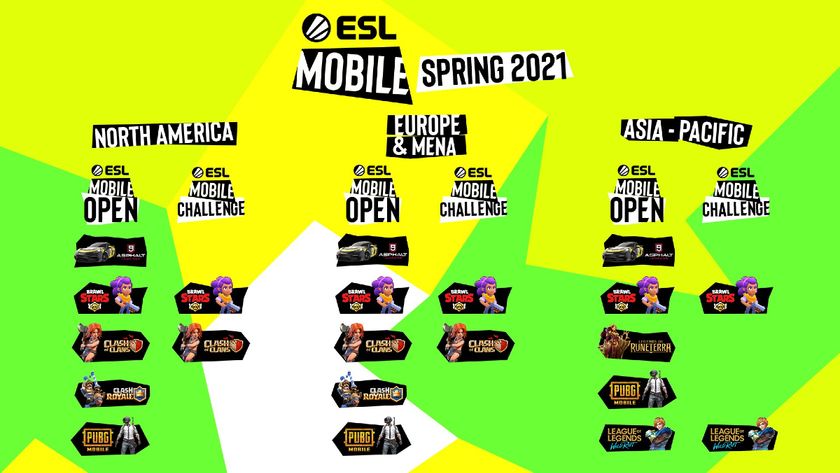 ESL Mobile expands its reach to Asia-Pacific with new Mobile Open
ESL Gaming, the world's largest esports company has entered the Mobile esports field with a brand-new ecosystem for players to engage in.
Mobile esports has been steadily growing over the past few years and in recent times has definitely taken flight across the globe. For ESL, their successful launch of the ESL Mobile Open North America and Europe in 2019 has pushed them forward in creating another great platform for mobile esports. The new program expands the ESL Mobile program to reach even more regions across the globe, including Asia-Pacific, while also adding in a multitude of new titles and an updated competitive format.
Some of the titles which ESL Mobile will include are:
-          PUBG Mobile
-          League of Legends: Wild Rift
-          Legends of Runeterra
-          Clash of Clans
-          Clash Royal
-          Brawl Stars
-          Asphalt 9: Legends
As ESL Mobile expands, the company looks to create a truly global ecosystem of players and fans, as they have done in many other esports. ESL Mobile will open opportunities to players in over 80 eligible countries, across three competitive regions: North America, Europe/MENA and Asia-Pacific. Having partnered with the likes of Riot, Tencent, Gameloft and Supercell, ESL looks to offer both the players and audience a fantastic chance to compete and engage in some of the best mobile esports around.
With this, ESL will bring us the ESL Mobile Spring 2021 event, with the first season of action kicking off in April – containing two separate tiers of competitive action: ESL Mobile Open and the brand-new ESL Mobile Challenge. ESL Mobile Open will feature players of all skill-levels beginning their journey in mobile esports, as they work their way through two ladder phases and two play-in opportunities for a spot in the ESL Mobile Challenge phase of the event.
The ESL Mobile Challenge phase is where things heat up and Open level teams will have a chance to compete against some of the best players and teams from around the globe – giving them a chance to show their skills to the world and claim their share of over $650,000 prize pool.
Kevin Rosenblatt, co-managing Director of ESL North America and General Manager of Mobile at ESL Gaming had the following to saw on the new ecosystem for mobile gaming,
ESL has made a name for itself building competitive ecosystems across a wide variety of games and genres in the esports landscape. We're incredibly excited to continue this trailblazing and innovative approach in the mobile esports space. Mobile gaming has reached unprecedented popularity worldwide and ESL is thrilled to bring players and fans this competitive and highly engaging program."
Below you can find a breakdown of the dates for both the ESL Mobile Open and ESL Mobile Challenge:
-          April 12 – May 6, 2021: Mobile Open Play (Ladder #1)
-          May 7 – May 8, 2021: Mobile Open Play-In Weekend (Ladder #1)
-          May 10 – June 3, 2021: Mobile Open Play (Ladder #2)
-          June 4 – June 5, 2021: Mobile Open Play-In Weekend (Ladder #2)
-          June 15 – July 17, 2021: Mobile Challenge Regular Season
-          June 17 – 18 and July 22 – 23: Mobile Challenge Finals
You can find all the information on the ESL Mobile events via the tournament website here or check out ESL Mobile on their social media channels such as Twitter and Facebook. All ESL Mobile events will be broadcast live via their media channels on YouTube and Twitch, as we countdown to the start of this amazing mobile esports venture on April 12, 2021.